UPS enhances shipment visibility for SMBs through My Choice platform
July 31, 2019: UPS has launched My Choice for business platform to enhance visibility and control for small and medium-sized businesses (SMBs). Currently UPS My Choice for business is available in the United States. Limited international expansion is planned for early 2020. The logistics giant first introduced UPS My Choice for home in the US […]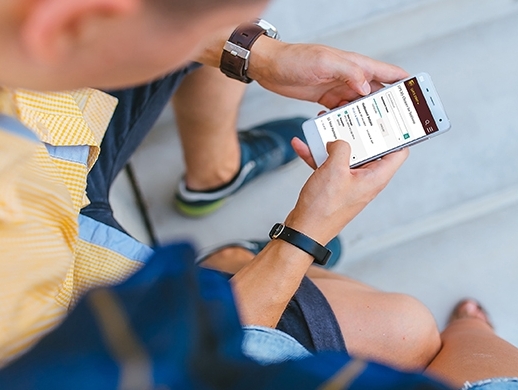 July 31, 2019: UPS has launched My Choice for business platform to enhance visibility and control for small and medium-sized businesses (SMBs). Currently UPS My Choice for business is available in the United States. Limited international expansion is planned for early 2020.
The logistics giant first introduced UPS My Choice for home in the US in 2011.
As e-commerce continues to increase consumer expectations around order-to-delivery speed, streamlining and optimising the customer experience is key to helping SMBs. Through this platform, SMBs can meet customer expectations through access to important visibility information and preference-driven alerts.
The benefits of this solution include time savings from expanded visibility, reduced labor costs, reduced inventory carrying costs and improved customer service.
The key features of this platform include an internet-based tracking dashboard; advance delivery notifications, including day-before and day-of delivery notifications; and estimated time of delivery within two-hour windows for the majority of US postal codes.
Self-registration enables shippers and receivers to more easily monitor, plan, react to and control their incoming deliveries and outgoing shipments. Users can share access with additional members of their organizations, giving them the same visibility and control over deliveries.
This mobile friendly solution will enable a consistent customer experience for both business-to-consumer (B2C) and business-to-business (B2B) companies.
Additional features to be rolled out later this year include delivery change options for increased delivery flexibility and a new delivery alert which lets receivers know when the driver is nearby or within a very short time window of delivery from 1 hour to just 15 minutes away.
Kevin Warren, chief marketing officer at UPS said: "Customers now can easily sign up for this free inbound and outbound visibility solution that enables them to track and manage their shipments and provide their own customers with a better experience."