UPS establishes new subsidiary for drone delivery service
July 24, 2019: UPS, a leader in the field of logistics, has announced the roll out of new customer services and capabilities. The move is aimed at capturing growth opportunities in strategic markets: small- and medium-sized businesses (SMBs), e-commerce, high-growth international countries, and healthcare and life sciences. One of the major move is to offer […]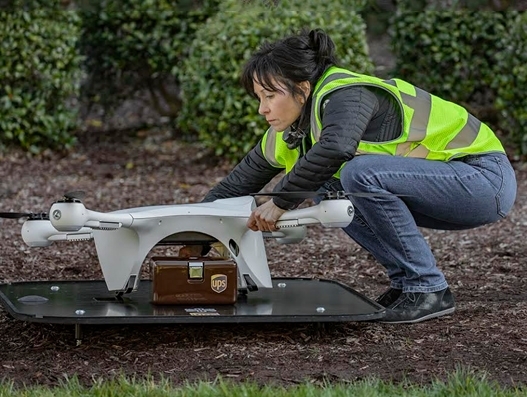 July 24, 2019: UPS, a leader in the field of logistics, has announced the roll out of new customer services and capabilities.
The move is aimed at capturing growth opportunities in strategic markets: small- and medium-sized businesses (SMBs), e-commerce, high-growth international countries, and healthcare and life sciences.
One of the major move is to offer pick-up and delivery services seven days per week, effective January 1 next year.
The company informed: "UPS will expand its current Saturday pick-up and delivery services for both residential and business locations and add new Sunday pick-up and delivery options."
The seven-day operation launch follows its rival FedEx's move to introduce seven-day delivery to its customers.
"We will leverage the combination of the UPS Network, UPS Access Point locations and SurePost in collaboration with the United States Postal Service to efficiently provide these exciting new capabilities," said Kevin Warren, chief marketing officer, UPS.
"Building on an expanded relationship with the Postal Service to help deliver seven-day service to our customers makes good business sense."
In addition to this, UPS has established new drone subsidiary, UPS Flight Forward. To scale drone operations in targeted markets faster, UPS has filed for Part 135 certification from the Federal Aviation Administration to operate a newly established UPS subsidiary called UPS Flight Forward, Inc.
The certification, when granted, will allow application for FAA-approved flight operations beyond line of sight, at night, and with an unlimited number of drones and operators in command.
UPS intends to remain at the forefront of drone commercial aviation and the industry leader in FAA fully certified US drone operation for routine flights.
UPS and its partner, Matternet, currently operate special drone healthcare deliveries of medical samples under FAA Part 107 rules at WakeMed hospitals in Raleigh, N.C. Part 135 certification will pave the way for service expansions to several other US healthcare networks that have expressed interest in similar services.