Unilode to roll out its ULD digital tracking solution for LATAM Cargo
Oct 22, 2019: Unilode has announced the roll out of its state-of-the art ULD digital tracking solution to Latin American carrier LATAM's entire ULD fleet. With this, the air cargo division of LATAM Airlines and ULD firm are enhancing their existing collaboration. In 2016, LATAM outsourced its entire ULD management operation to Unilode. Andres Bianchi, […]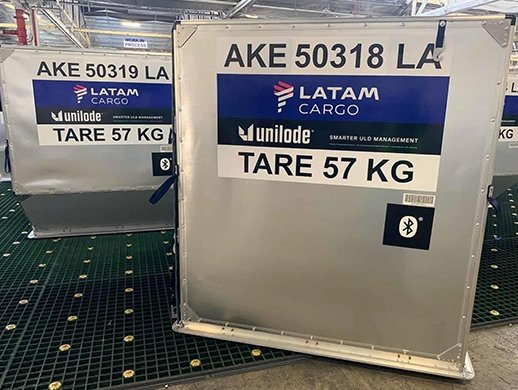 Oct 22, 2019: Unilode has announced the roll out of its state-of-the art ULD digital tracking solution to Latin American carrier LATAM's entire ULD fleet.
With this, the air cargo division of LATAM Airlines and ULD firm are enhancing their existing collaboration. In 2016, LATAM outsourced its entire ULD management operation to Unilode.
Andres Bianchi, CEO, LATAM Cargo said: "Unilode´s digitalisation programme will provide LATAM with opportunities to enhance our product offering by improving visibility and adding features such as temperature monitoring of the tracking devices that will be fitted to our containers and pallets."
In August, Unilode completed an in-flight trial of its ULD tracking solution and through this solution, the ULD firm said that customers can get access to ULD tracking data and additional information such as temperature and shock records.
Unilode to roll out ULD digitalization solution for Saudia and Saudia Cargo
Benoît Dumont, CEO, Unilode said: "Both parties have worked closely together over the last three years and I am delighted that we are now taking our partnership to the next level through our digitalisation programme.
"Our innovative solution will give both parties even more visibility and control of ULD movements, and provide LATAM with exciting new possibilities to stand out from their competition and increase revenues in the segments that they are strong in, like fresh produce."