Temperature and shock records can now be tracked through Unilode's latest solution
Aug 23, 2019: Unilode customers can now get access to ULD tracking data and additional information such as temperature and shock records, as it has completed an in-flight trial of its ULD tracking solution. Unilode and its ULD digitization strategic partner OnAsset Intelligence tested smart-phone app which allows tracking of its Bluetooth equipped ULDs by […]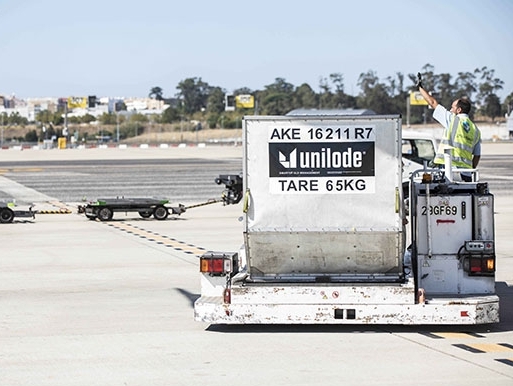 Aug 23, 2019: Unilode customers can now get access to ULD tracking data and additional information such as temperature and shock records, as it has completed an in-flight trial of its ULD tracking solution.
Unilode and its ULD digitization strategic partner OnAsset Intelligence tested smart-phone app which allows tracking of its Bluetooth equipped ULDs by connecting to an aircraft's commercial Wi-Fi network.
The Bluetooth connection between container tag and smartphone is functioning across flight decks, demonstrated the trail flight. The flight was from Hong Kong to Zurich.
Besides the geolocation, the data transmitted throughout the flight information on temperature, humidity and light in the aircraft's belly.
This allows live in-flight temperature monitoring and automated load sequencing control before take-off.
The trial signals also that the non-proprietary Bluetooth technology selected by Unilode will be able to bring affordable and reliable IoT technology to the world of ULD management.
Unilode is equipping its fleet of 140,000 ULDs with Bluetooth based tracking devices.
Benoit Dumont, Unilode CEO added: "Mobile tracking applications have been offered by a number of ULD service providers since 2017 but have rarely been adopted, because they miss what customers really need: end-to-end transparency at their fingertips."
OnAsset Intelligence and Unilode entered into a partnership for ULD digitisation, signing an internet of things (IoT) contract this month.