time:matters adds 16 new stations in Africa, opens new hub in Brussels
Aug 2, 2019: time:matters, special speed logistics services provider, has added 16 new stations in Africa. With immediate effect, the company is offering its customers 81 weekly direct flights between Brussels and the 16 African destinations. Out of the 16 new stations on the African continent, time:matters is serving 14 of these with standardized express […]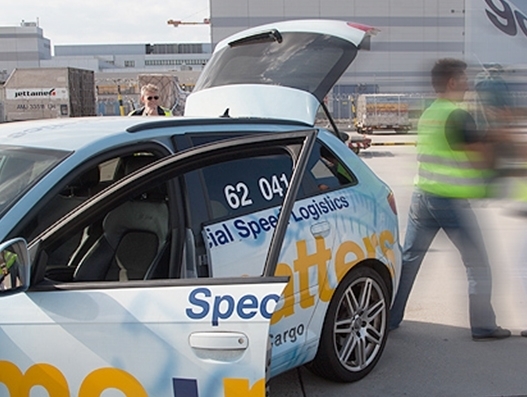 Aug 2, 2019: time:matters, special speed logistics services provider, has added 16 new stations in Africa. With immediate effect, the company is offering its customers 81 weekly direct flights between Brussels and the 16 African destinations.
Out of the 16 new stations on the African continent, time:matters is serving 14 of these with standardized express transport solutions for the first time.
The company is using the existing Brussels Airlines (SN) network, and can therefore offer the fastest possible transport without stopover direct to the respective destination region. The newly opened hub at Brussels Airport is being used for the same.
Customers will enjoy the same benefits there as at time:matters' other European hubs in Frankfurt, Munich and Vienna: thanks to direct apron access, combined with physical monitoring of all shipments, time:matters guarantees not only speed and flexibility but also superb reliability and quality.
Customers from the Benelux countries in particular will benefit immediately from rapid handling at the new hub from 120 minutes, while time:matters is offering transit times from 90 minutes for international shipments via Brussels.
The transport of time-critical shipments will now be available for the destinations Abidjan (ABJ), Accra (ACC), Banjul (BJL), Bujumbura (BJM), Conakry (CKY), Cotonou (COO), Douala (DLA), Dakar (DSS), Entebbe (EBB), Freetown (FNA), Kigali (KGL), Luanda (LAD), Lome (LFW), Yaounde (NSI), Ouagadougou (OUA) and Monrovia (ROB), as well.
In addition to standardized transport, time:matters also offers tailor-made solutions for time-critical and sensitive shipments.
"We are considerably extending our standardized offering of Special Speed transport solutions in the African market by including 14 new stations," explained Alexander Kohnen, CEO of time:matters GmbH.
In Brussels, time:matters customers enjoy services such as individual pick-up and delivery of shipments upon request, prioritized loading and the usual customer service support around the clock. Furthermore, there is no weight limit in respect of shipments ex Brussels – everything can be accommodated, from a few kilograms to several tonnes.