Tim Strauss leaves Amerijet, Vic Karjian returns as interim CEO
In a major development in the air-cargo industry, Vic Kajian, Amerijet International Inc's Executive Chairman will be taking over as the interim CEO replacing incumbent chief executive Tim Strauss from September 18.
Strauss will be hanging up his boots after just a year of his appointment to the role and is expected to serve as an advisor to the company through the balance of the year until a new CEO is found. The change at the top hasn't been without controversy after the Miami-based airline that is owned by private equity firm ZS Fund did not give any reason for the replacement. A report in FreightWaves claimed, citing unnamed sources, that the move could be owing to Karijian's encroachment into Strauss's area of responsibility which prompted Strauss's pushback and may have resulted in his exit from the company.
Incidentally, Strauss's appointment as CEO last year on August 17, along with the carrier's Europe expansions were seen as the first step to Amerijet's long term vision to becoming a global air cargo carrier of choice for its customers.
In an exclusive chat with STAT Media Group this June in an episode of Cargo Masterminds, Strauss called his appointment 'a unique and a once-in-a-lifetime opportunity'. He said, "The opportunity with Amerijet came forward and it was unique and it had an opportunity to take everything I have learnt over my 36 years in the industry and put it together in a spot that was ready to boom and in a company that was ready to renew itself and look at a long-term focus."
He had also indicated that the role as Amerijet CEO had meant a bigger chance at turning things around as compared to his old role as he said, "As the head of cargo at a passenger airline, you're 2 percent to 4 percent of the revenue of the company, so you don't always get to pull the trigger on decision you'd like to make and push the company where you want to go even though we were very fast growing. We grew 80% in my time there at Air Canada, but you still don't quite have your hands on the controls."
Interestingly, Vic Kajian was Amerijet's CEO before Strauss and led the company through its receipt of Extended-range Twin-engine Operational Performance Standards (ETOPS) certification in March 2020 and expansion into ACMI and CMI charter operations. ETOPS is a certification that permits twin engine aircraft to fly routes which may, at the time, be 60 minutes flying time from the nearest airport that is suitable for an emergency landing.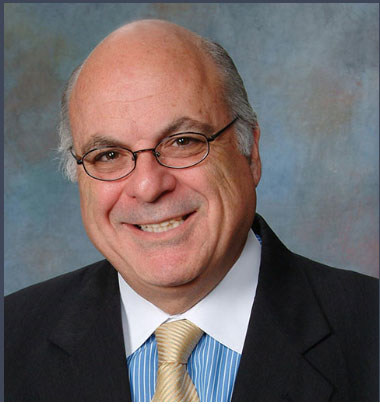 Vic Kajian, Amerijet International Inc's Executive Chairman will be taking over as its interim CEO
Bob Horne, ZS Fund partner and Amerijet board member said in the company press release, "We are very pleased that Vic has agreed to step in as Interim CEO. Having led the Company since 2016, he is extremely familiar with the company's customers and operations and will provide for continuity in the business during this interim period. The board looks forward to working with Vic to continue Amerijet's profitable growth while we search for our next CEO."
Founded in 1974, Amerijet International Airlines is a leading global air–cargo airline and operates its own dedicated freighter fleet of B767 aircraft throughout the United States, Caribbean, Mexico, Central and South America, and Western Europe.  Last year the all-cargo carrier flagged off its first transatlantic route connecting Brussels in Belgium.