Tigers is strategic logistics partner for K&N Filters in China
May 15, 2019: K&N Filters, a high-performance automotive air filter and air filtration manufacturer, has selected Tigers as its logistics partner, in China. Hong Kong-based Tigers is providing logistical support through its Chinese network of offices and facilities to USA-based K&N Filters as they grow their presence in the region. As part of K&N Filters […]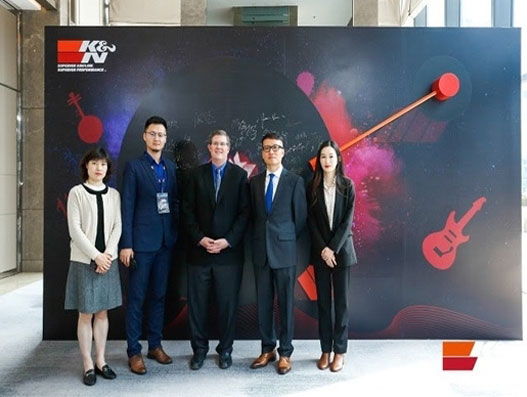 May 15, 2019: K&N Filters, a high-performance automotive air filter and air filtration manufacturer, has selected Tigers as its logistics partner, in China.
Hong Kong-based Tigers is providing logistical support through its Chinese network of offices and facilities to USA-based K&N Filters as they grow their presence in the region.
As part of K&N Filters expansion plans in China, the manufacturer recently launched the 'Revolution. Powering the Future' strategy conference in Chengdu, China, to showcase the brand and product solutions to the Chinese market.
Laura Crow, managing director – China, Tigers said: "China is a very strong market for Tigers and we are working with K&N Filters by fulfilling both its B2B and B2C orders in the region, providing marketing and trading services, as well as offering our specialist local knowledge."
"K&N Filters is committed to providing Chinese car owners with high quality product performance and is continuously developing a localised product series that is more suitable for the Chinese market," said William Wu, general manager - China, K&N Filters.
K&N Filters supplies air filters and air filtration systems to championship-winning teams in most forms of motorsports around the world, including NASCAR and Supercross to achieve more horsepower and break performance limits.