Suparna Airlines to commence Oslo to Nanjing freighter services in Sept
Aug 21, 2019: Suparna Airlines will commence freighter services between Oslo Airport and Nanjing Airport, China, in September. Suparna Airlines is a part of the Chinese HNA Group, who also owns and operates Hainan Airlines. The airline was formerly known as Yangtze River Airlines. The airline informed that it will operate a twice weekly freighter […]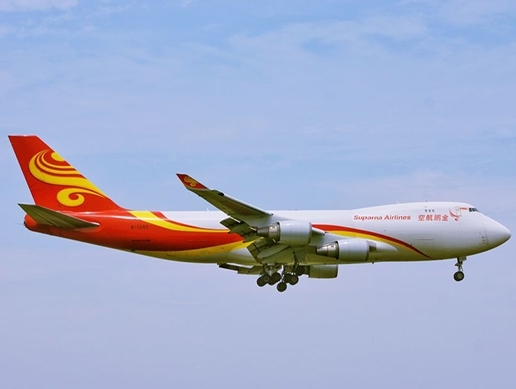 Aug 21, 2019: Suparna Airlines will commence freighter services between Oslo Airport and Nanjing Airport, China, in September.
Suparna Airlines is a part of the Chinese HNA Group, who also owns and operates Hainan Airlines. The airline was formerly known as Yangtze River Airlines.
The airline informed that it will operate a twice weekly freighter service with its Boeing 747-400 freighter.
Located west of Shanghai, Nanjing airport, according to Norwegian airport operator Avinor, 'is well situated for serving the growing demand for fresh Norwegian Seafood to Chinese customers'.
"With the planned operations, we expect seafood up to about 250 million NOK in export value annually on this route", says Martin Langaas, director Cargo in Avinor.
The aircraft will leave Oslo Airport at 16.30 on Thursdays and Sundays, and arrive in Nanjing at 09.00 local time in the morning the following day.
This year, in May, Hainan Airlines started A330-300 service linking Oslo to Beijing. Avinor had stated that since the demand for Norwegian seafood is great in China, this route will be important for delivering fresh Norwegian salmon to the Chinese market, in addition to the passenger services.