Frankfurt-Hahn Airport continues to see positive freight development
Dec 24, 2018: Frankfurt-Hahn Airport continues to see expansion in cargo business as the airport has been connecting Europe with China through new freight routes, since early December. The new routes are part of an air freight agreement concluded by the Chinese company China Aerospace International Holdings Limited (CASIL) to distribute Asian flows of goods […]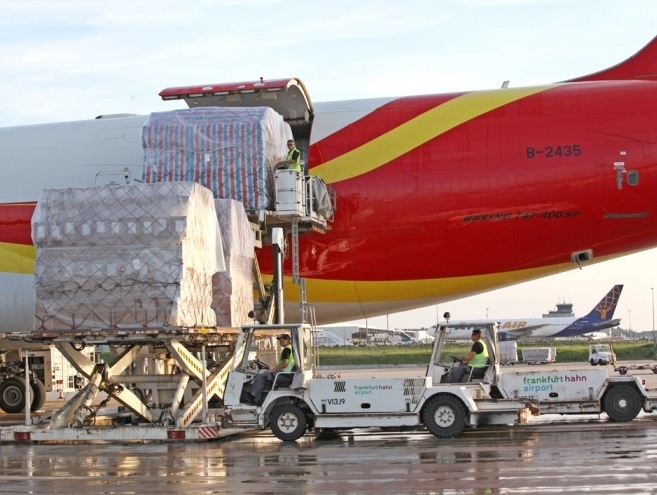 Dec 24, 2018: Frankfurt-Hahn Airport continues to see expansion in cargo business as the airport has been connecting Europe with China through new freight routes, since early December.
The new routes are part of an air freight agreement concluded by the Chinese company China Aerospace International Holdings Limited (CASIL) to distribute Asian flows of goods for Europe via the European hub and vice versa.
Along with a number of global logistics service providers, CASIL signed air freight contracts worth more than 2.6 billion yuan (about 334 million euros) for intensive cooperation and support of the Chinese "One Belt One Road" initiative.
For this purpose, the subsidiary of China Aerospace Science and Technology Corporation is establishing Frankfurt-Hahn Airport as a new hub for its international air freight business. The flights will be operated with various cargo airlines to different destinations in China, including Zhengzhou (CGO) and Hong Kong (HKG).
Out of the various cargo airlines, the first flight from Shanghai was operated with a Boeing 747-400 by Suparna Airlines.
"The new cargo flights to China are an important step in further expanding the cargo business at Frankfurt-Hahn Airport. With its 24-hour operating permit, flexible slots and fast handling, Frankfurt-Hahn Airport is ideally positioned for the freight business and a backbone of the German export industry," says Christoph Goetzmann, chief operating officer of Flughafen Frankfurt-Hahn GmbH.