SIIM and Air France KLM bring West African mangoes to EU
SIIM, Europe's leading producer and exporter of West African mangoes, and Air France KLM Martinair Cargo joined forces in transporting 400 tonnes of mangoes from Abidjan to Paris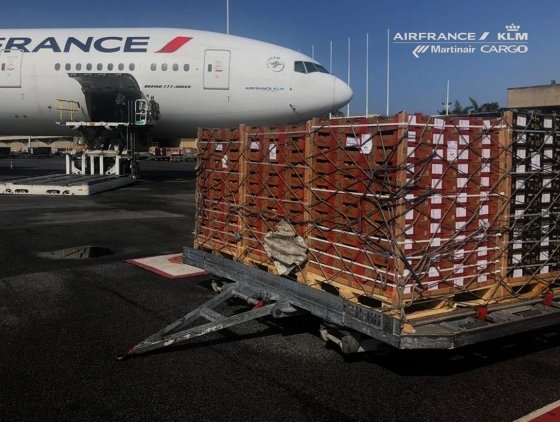 SIIM, Europe's leading producer and exporter of West African mangoes, and Air France KLM Martinair Cargo joined forces in transporting 400 tonnes of mangoes from Abidjan, Côte d'Ivoire in West Africa to Paris and then on to European markets, in April.
This team effort overcame major challenges, using cargo capabilities deployed for the transport of healthcare materials to the African continent, working in strict compliance with measures intended to combat the coronavirus pandemic.
The joint operation had major stakes, as mango exports are a key asset of the Ivorian economy. Mangoes are one of the most important crops of the Poro region in northern Ivory Coast. The mango orchards have economic and social value in terms of local welfare and employment in rural towns, but also in terms of combating poverty and extremism in remote areas. It is estimated that 1,000 tonnes of mangoes are exported each season, generating 1,000 jobs in the agricultural sector and an equal number of jobs in related sectors, ensuring a living for more than 2,000 people.