SF Express launches LA-Hangzhou route
SF Express launched a new route from Los Angeles to Hangzhou, to run alongside its existing New York to Hangzhou service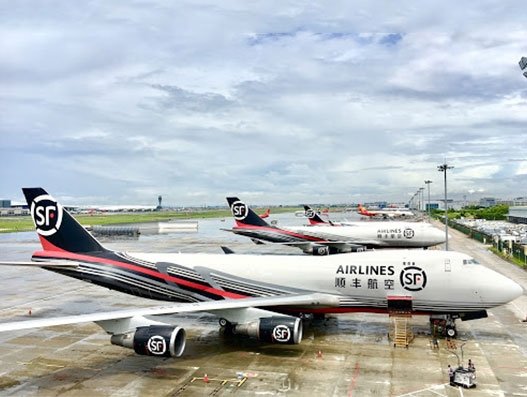 SF Express has launched a new route from Los Angeles to Hangzhou, to run alongside its existing New York to Hangzhou service to meet the international transportation needs of American and Chinese customers.
SF Express' airline, SF Airlines, utilizes an 87-tonne capacity Boeing 747-400F cargo aircraft for its air freight routes from the US to China. The route is expected to fly three times per week with 240 tonnes in cross-border transportation capacity. The US outbound service will focus on general freight for automotive, spare parts, heavy machinery, chemicals, electronic products, and fresh food. SF Express also offers a last-mile delivery network in China, providing additional convenience to international shippers.
"SF Express is committed to providing customers with exceptional service," said Frank Poon, the head of SF Express Americas. "Not only do these international cargo routes expand SF Express' global express air freight network, they also apply SF Express' integrated logistics know-how and systems, leveraging our core advantages in air freight, land freight, and data to provide a great service to our customers."
SF E-Parcel links over 225 countries and regions as well as express delivery support in 70 countries. SF Express has continued to expand its global logistics networks while reducing delivery times and costs to shippers, and aims to deliver one-site customized solutions for international delivery by integrating customs clearance, post-sale delivery, goods pick-up, and man-in-a-van services.
"SF Express will continue to improve cross-border logistics, transportation efficiency and customer experience, creating a solid and strategic foundation for SF Express' continued international expansion and growth," Poon added.