SF Airlines commences freighter services on Shenzhen-Delhi route
Nov 11, 2019: China-based cargo airline SF Airlines has added second cargo service to India as it commenced services on the Shenzhen-Delhi route, on October 17, 2019. The twice-a-week service is operated with the carrier's B747-400 aircraft, that offers a maximum payload of 110 tonnes. Cargoes exported are mainly consumer electronics and industrial equipment, and […]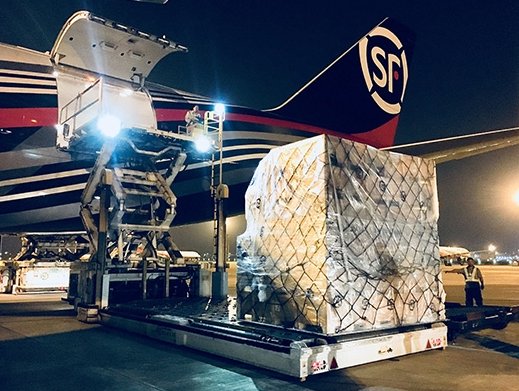 Nov 11, 2019: China-based cargo airline SF Airlines has added second cargo service to India as it commenced services on the Shenzhen-Delhi route, on October 17, 2019. The twice-a-week service is operated with the carrier's B747-400 aircraft, that offers a maximum payload of 110 tonnes.
Cargoes exported are mainly consumer electronics and industrial equipment, and cargoes imported are mainly e-commerce parcels and general cargoes.
The service can render assistance to the Sino-Indian cross-border e-commerce development and the promotion of Chinese brands in overseas markets.
Reports suggest that the Indian e-commerce market has taken a leap forward since the development in 2005. By 2018, the transactions have amounted to over USD19.5 billion, with mobile phone products as one of the main driver, said the airline through a statement.
As the e-commerce industry booms and the trade flows are on the rise, the demands for cross-border aviation logistics between the two places are emerging.
On the other hand, Shenzhen is an innovation center of international science and technology industry with highly integrated high-tech manufacturing services and dynamic import and export trades.
The services to Chennai, India, was launched in August 2018, with a B767-300 all-cargo aircraft, that offers maximum payload of 56 tonnes. Later, in May 2019, a B747-400 freighter was introduced on the route to respond to growing demand for services.