"Sales are part of our DNA, but clients are the air we breathe"
Adrien Thominet was elevated to the post of chairman at ECS Group recently. Thominet talks about how ECS Group is doing things differently and how it wants to set new benchmarks in the GSSA space.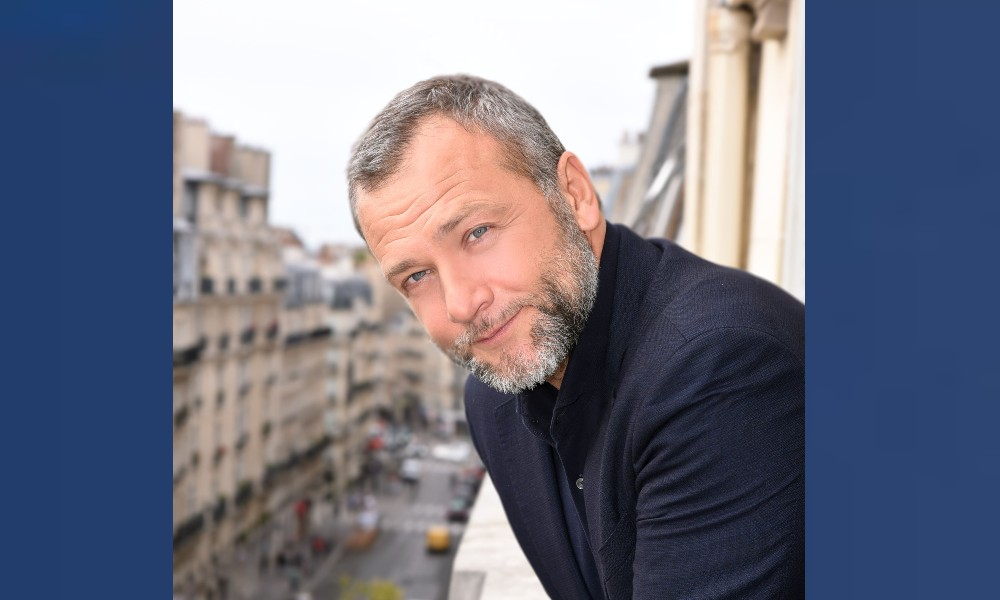 In the rapidly changing world of commerce and trade aided by modern, easy-to-use digital tools, general sales and service agents for cargo carriers are modernising their customer interaction to help them improve revenue and reduce cost. Some of the GSSAs are ahead of the others and one of them is ECS Group. Reji John talks to Adrien Thominet, Executive Chairman of ECS Group, and finds out what they do differently and how they want to set new benchmarks in the GSSA space.
You have been with ECS Group for 25 years and had moved up the leadership position remarkably well from COO in 2011 to CEO in 2017 and now executive chairman. What will change in your current leadership role? How do you intend to take ECS Group through one of the most challenging phases of the aviation industry?
Yes, I'm immensely proud to be at the head of the group that has shaped me. But ECS Group has always been more than the person in charge – it's a truly collective effort. Like my predecessor, I will continue to rely on the group's strengths and the wide range of skills it has. My appointment was planned, but it's a coincidence that it comes at a time when the entire industry is changing. I'm extremely excited to be taking on this new responsibility at such a crucial moment for the group. I'm determined to cement our group's commercial strength and to highlight even more clearly the added value it offers in terms of the support we give to our clients. While sales are part of our DNA, our clients are the air we breathe. That's why I'm extremely proud to be able to launch our new concept – the Augmented GSA. ECS Group's service offering is now built around our driving forces, with four fundamental pillars: New Abilities, Technology, Commercial, and Sustainability. The New Abilities pillar contains 10 individual modules, such as the established Total Cargo Management (TCM) solution, which covers all operational requirements, a data-scanning service, and a quality and safety management component, for example. With the Technology pillar, ECS Group enables process efficiencies across the transportation chain through specially developed in-house digital solutions, while the Commercial pillar makes use of these technologies to provide solid business figures and ultimately greater financial success. The Sustainability pillar tackles environmental, diversity, and social responsibility issues through various approaches. I'm confident about the future.
What did you notice as some of the biggest trends in the GSSA space in the last 20 months of the pandemic?
The need to be agile. Flexibility and agility. I've mentioned it twice because it's become more than a source of added value. It's a no-brainer. It's agility that has enabled certain GSSAs to continue to protect their clients' interests. To be able to provide a more varied, modular offering and to respond to new needs. Passenger airlines stopped flying, and it was crucial to demonstrate creativity and assertiveness to be able to guarantee a minimum level of available capacity. Converting passenger aircraft into freighters was without a doubt the most remarkable – and widely noticed – action taken in terms of capacity management. For ECS Group, implementing charter flights was made much simpler with those airlines that are under TCM contracts. As a result, our clients benefited from the group's financial stability, as we have the resources to cover these kinds of operations, which were made possible by our robust, wide-reaching sales network.
What is your assessment of the current capacity crisis? What's the conversation that you have with your customers on capacity crunch and the elevated freight rates?
Rates remain very high. The situation worldwide is extremely irregular from one continent to another and the repercussions are visible. Issues vary across regions and trade lanes; the transatlantic capacity offering is increasing, but this is not the case in other sectors, which is resulting in yields remaining high.
You operate in more than 50 countries through more than a 100 of your subsidiaries; can you identify the regions that are returning to pre-pandemic levels much faster?
The level of recovery differs from region to region. The partial lifting of restrictions in Europe and North America is encouraging a faster return to normal than in South America or Asia. However, our ability to put freight capacity in place in the form of P2C or charter flights ensures we are able to maintain very high levels of business activity across all markets.
In 2020, your airline customers transported 1.1 million tonnes of cargo, which was a record. What do you think will be the volume transported by the end of 2021?
Yes, 2021 will once again be a record year for us and for the cargo industry in general. Like everyone else, we are benefiting from the impact on yields, but in particular, ECS has been able to use the experience it gained in 2020 to increase its performance on regular flights thanks to our digital and revenue management tools, as well as opportunities for additional flights and charters.
During 2021, you had some very big and important customer additions in key markers – Qatar Airways Cargo and CMA CGM Air Cargo. Tell us the importance of these and do you have any new announcement for CMA CGM Air Cargo as they expand by adding new destinations?
CMA CGM is an all-cargo operator that rapidly adapted to our industry and its practices. As for QR Cargo, it has clearly been the most dynamic airline during the pandemic, and it seems that it is determined to continue in this vein. ECS Group has made the most of the very strong growth experienced by these two operators. QR has demonstrated a very aggressive business strategy over the past two years, despite difficulties, while CMA has been very ambitious in the launch of its air cargo activity, and its development strategy is very effective.
CMA CGM AIR CARGO appointed ECS Group as its GSSA early this year
ECS Group championed the "Total Cargo Management" concept and now you have something new called Augmented GSA concept. What does it mean? And how do you intend to align this with the overall sustainability goals enunciated by the UN?
As I explained earlier, the concept of an Augmented GSA is based on four fundamental pillars, which are:
a.Commercial innovation, with the creation of new business lines for our clients. Even though these will be a new offering for our clients, a GSA contract is no longer a prerequisite for accessing them. Once again, agility is essential, and our offering is fully modular. The four pillars, as well as their individual components, can be selected as required, enabling the airline partner to configure a completely individualised support structure. Over the course of the coming weeks and months, ECS Group will introduce the pillars and components in greater detail, along with their new brand names.
b.Commercial: this remains at the heart of our DNA. It's our ability to optimise and maximise our airline clients' revenue by offering them solutions that capitalise on our networks' expertise, of course, but also on our technological skills.
c.Technology: This is our data lake. We have created a number of in-house tools as part of it, and these best-in-class tools are a further benefit in addition to all the services offered by all subsidiaries in our networks.
d.Finally, sustainability: to be clear, ECS Group is continuing with its commitment to sustainability. In very concrete terms, we are currently working on carbon offsetting for our group. And we are putting processes in place to choose our service providers based on their commitments to sustainability, and, of course, we are also adopting best practices. We will present our overall programme soon.
TCM is a combination of these four pillars.
Tell us the markets that you want to expand quickly? And going forward, will your expansion be largely through acquiring companies?
We are continuing our acquisition-based approach all over the world. While the pandemic resulted in a slowdown in travel, it did not stop us from maintaining links with strong partners with whom we plan on cooperating closely. However, we are particularly interested in consolidating our network in Asia. That's our priority at the moment – north-east Asia, primarily Korea.
Tell us about your plans for Africa. You operate in just three markets and they are not the key air freight markets. What is holding you back from the aggressive expansion into the African continent?
ECS is still looking to spread its wings in Africa, where we already have a presence. The continent was heavily affected in terms of airlines operating as a result of the Covid situation. But nevertheless, we believe that operations are gradually resuming, and we will certainly take quick action in this region.
There has also been a change and transformation in the ECS brand character and identity, why? How will this change the perception about ECS?
You can't undergo such a change without it affecting your identity. ECS Group has changed its logo and its visual style to reflect this development. The augmented GSA concept is not mere hype, and we needed to reaffirm this new step in our development. We withstood the crisis, and we were able to maintain our jobs and protect our clients' interests. And we have matured as a result. Our teams have fully taken the fundamental elements on board – whether it's new technologies, digitalisation, new business lines that are now essential, or sustainability. Managing our airlines' cargo is something that can no longer be reduced to simply selling their capacity. We have been able to adapt, and while airlines expect us to speak their language, they also expect us to put forward ideas to help them through this necessary transition. It is our duty not only to be familiar with our industry's new rules and ways of working but also to bring positive changes to our industry.
And of course, we have not lost any of our enthusiasm and dynamism. Nothing real or tangible can be created without passion. Passion is what drives us. We love this industry. And we are determined to leave no stone unturned as we strive to continue to be the leading GSA. This logo change embodies all of this. It's also a way of thanking our employees for staying the course; for standing together. The sky is where we're at home, and we wanted to pay tribute to it with the lines of our logo. Like a fresh start on the tarmac. Ready, Steady, Go.