Revenue growth and digitalisation, key focus areas for Kirsten de Bruijn
Kirsten de Bruijn, senior vice president, Cargo Sales and Network Planning, Qatar Airways, speaks about what her top priorities are in her new job.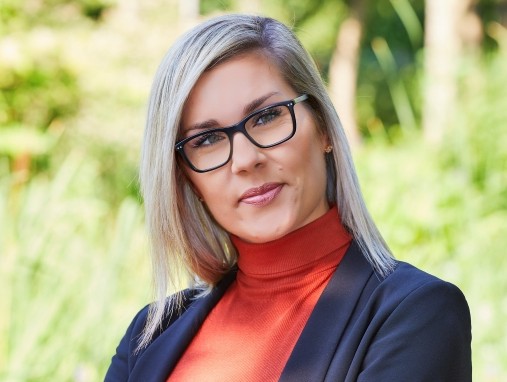 Since 2017 when Qatar came under, what the peninsular Arab country calls, an illegal blockade, Qatar Airways Cargo, the air freight division the national flag carrier, was making quiet but rapid strides to become a formidable name in the global air freight industry horizon besides ensuring the supply chain backbone for the country. More than three years later, the country still under blockade, Qatar Airways Cargo has earned the top spot as the largest cargo carrier in the world with an astounding cargo fleet that includes two Boeing 747-8 freighters, 21 Boeing 777 freighters and five Airbus A330 freighters. The A330 freighters will be replaced by the brand new B777 freighters for which the carrier placed orders with Boeing at the Paris Air Show last year.
While the carrier was expanding its fleet with the best aircraft, it was also restructuring its human resources with value centred leadership who are bold enough to deal with the complex challenges of rapidly evolving digitalisation trend across businesses and an extremely volatile market conditions. As part of this, Qatar Airways recently appointed Kirsten de Bruijn as the senior vice president, Cargo Sales and Network Planning. She replaces Peter Penseel, who has become chief operating officer air freight for Ceva Logistics.
With more than a decade of experience in pricing, revenue management and operations across carriers like Martinair, Air France KLM Cargo and Emirates, Kirsten joins the team in Doha to play a significant role to elevate Qatar Airways Cargo in asset utilization, revenue management and digitalisation, which Guillaume Halleux, Chief Officer Cargo at Qatar Airways, describes as the "central vector of change" in the press release announcing the new appointment.
Taking up the role and moving from Dubai, where she worked with Emirates SkyCargo, to Doha, Kirsten is of the opinion that Qatar Airways Cargo represents the cutting edge of change in the global air cargo market and she wants to be part of that movement. Kirsten de Bruijn speaks to Reji John.
Give us a sense of the role and responsibility that you have at Qatar Airways Cargo?
In this position, I lead the global commercial accountability for the cargo sales and network planning. I am responsible for developing the strategic goals and objectives to ensure revenue growth. And of course, there is a dimension around digitalisation in the air cargo industry.
What has been the brief to you as you take up the responsibility at the world's largest cargo carrier as the senior vice president for Cargo Sales and Network Planning?
The focus is on digitalisation. The focus is also on modernising our processes to ensure efficiency and to increase our market share besides customer service offering the best in class service to our customers.
Cargo sales and network planning are very critical roles. What are some of the biggest challenges you find under the current circumstances of the Covid-19 pandemic?
We are still in the middle of the crisis and how this is going to play out is dependent on how each country responds to the crisis and manages the risk. The key is to ensure all precautions are taken without compromising our ability to deliver on our customer expectations. We need to remain absolutely agile in these current times to be able to deliver the solutions our customers require.

Qatar Airways' cargo fleet has two B747-8Fs, 21 B777Fs and 5 A330Fs
Your roles in the recent past have always been in the revenue management and pricing departments, what are some of the critical learning that you are carrying forward to your new role?
Since I have had the experience on pricing strategy and network optimisation I want to carry forward the same focus to Qatar Airways Cargo. I have also driven digitisation in my previous role and I am excited that Qatar Airways Cargo is a leader in this space. Our ability to constantly innovate will continue to be part of our fundamental thesis in our air cargo strategy.
How has the Covid-19 pandemic changed your perceptions about your role and could you give us a sense of the way you respond to the crisis in your approach to business?
The right positioning of our freighter fleet and passenger freighters has become more crucial during this pandemic. Qatar Airways Cargo has responded in an extremely agile way by growing the cargo network in a rapid pace ensuring customer demands were met. Focus on network and revenue contribution to the overall airline has become more important now than ever. With my background in that space, I feel, I can greatly contribute.
What, according to you, is the biggest challenge for the air cargo industry from short to mid-term point of view?
The Covid-19 crisis has impacted the airline industry at an unprecedented level and has established air cargo as a core driver of profitability and for many carriers for survival. Qatar has been ahead of the global airfreight industry. The challenge will be to constantly keep ahead of the industry by working with our partners and customers closely and to continuously improve the way we do business.
What is the biggest learning that you have picked from the last six months of dealing with the pandemic?
The way our teams have collaborated and worked around the clock to ensure cargo remained in operations. It is delightful to see how dedicated our teams have been and I am proud to work with such motivated people. It takes a group of committed people to deliver returns flight after flight.
What is the biggest change you noticed the way air cargo industry responded to the pandemic?
The rapid alignment around core values and processes required to deliver to our customers and stakeholders and that's not always as easy as it seems.