Peter Penseel leaves Qatar Cargo, joins CEVA as global head of air freight
Peter Penseel leaves Qatar Airways Cargo to join CEVA Logistics on June 29 as the global head of air freight.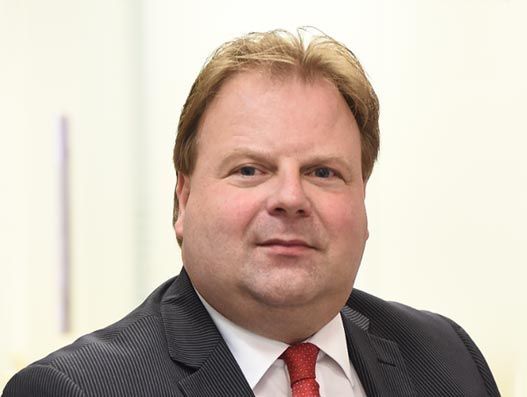 Peter Penseel, the senior vice president for cargo sales and network planning at Qatar Airways Cargo, has left his current job based out of the Doha headquarters of the world's largest cargo carrier. Penseel has joined CEVA Logistics as the global head of air freight at its headquarters in Marseille, France.
This information was confirmed by Penseel and CEVA Logistics. "Peter Penseel is joining CEVA Logistics. He is joining as 'Global Air Freight Leader' and will start on June 29 exactly," wrote Walter Dussaucy, chief communications officer for CEVA Logistics, in response to questions from The STAT Trade Times.
Penseel was on garden leave after leaving Qatar Airways Cargo in early March around the time the Covid-19 pandemic was beginning to have a serious impact on global aviation industry. However, Penseel said his leaving the Qatar job had nothing to do with Covid-19 but he just "accepted a new challenge".
Penseel joined Qatar Airways Cargo in April 2016. He was the senior vice president and global head of network carrier management at DHL Global Forwarding in Amsterdam for more than three years before he made his move to Doha. Earlier, he worked with UTi Worldwide for close to eight years in multiple roles in the air freight business of the company that was acquired by DSV in 2015.
CEVA Logistics calls itself as a "global asset-light third-party logistics company which designs and operates industry leading supply-chain solutions for large and medium-size national and multinational companies". It has an integrated network in freight management (air and ocean predominantly) and contract logistics which spans more than 160 countries with close to

French Prime Minister Edouard Philippe inaugurated the new CEVA Logistics headquarter in November 2019
In April 2019, the French container transportation and shipping company CMA CGM Group completed the takeover of CEVA Logistics with the aim to create an operation centre in Marseille to consolidate the management teams and accelerate CEVA Logistics' return to profit. In November last year, CEVA Logistics inaugurated the new headquarters in Marseille.
CEVA's air freight business generated $1.28 billion in revenue and handled 416,000 tonnes of cargo
For the financial year 2019, CEVA posted $7.1 billion in gross revenue. Revenue from air freight was $1.28 billion. The air freight segment of its business handled 416,000 tonnes of cargo for 2019.
According to the latest financial numbers for the first quarter of 2020 (three months ended on 31 March), CEVA Logistics reported $1.71 billion in revenues as against $1.69 billion in the same period in 2019. Revenue contribution from air freight for the first quarter of the current financial year is $339 million as against $314 million in the same period in 2019.