Qatar, UNHCR partner to deliver vital aid supplies globally
Qatar Airways announced a two-year partnership with UNHCR, the UN Refugee Agency to deliver on its purpose of providing humanitarian relief and assistance to the displaced globally. The partnership, which is a first between both organisations, will involve a strategic collaboration whereby Qatar Airways will support with the delivery of crucial aid supplies to those most in need during these unprecedented times.

The agreement, which was signed in Doha on 19 May 2020 will be effective through to May 2022 and will see UNHCR work closely with Qatar Airways to utilise the airline's hub-and spoke network out of Hamad International Airport in Doha. By having access to a fleet of more than 200 aircraft, UNHCR will be able to deliver lifesaving support including water, medical care and hygiene materials to keep refugees, internally displaced people and host community members safe around the world.

Speaking about the new partnership, Qatar Airways Group chief executive, Akbar Al Baker said: "We are incredibly proud to join efforts with UNHCR to provide relief aid to people and communities most in need. By having a robust international network, we are pleased to be able to give a helping hand to support this great cause. During this crisis, we have worked closely with governments and NGOs to prioritise the shipment of medical and aid supplies transporting over 175,000 tonnes, the equivalent of approximately 1,750 fully loaded Boeing 777 freighters. We are committed to making a difference and by working together, we are confident we will overcome the current adversities with strength, solidarity and resilience."

Speaking about the current challenges presented Khaled Khalifa, senior advisor and representative to the Gulf Cooperation Council Countries at UNHCR said: "As the depths of COVID-19 continue to take the world captive, we never imagined the magnitude its impact would have, or just how many lives it would touch. Our primary focus at UNHCR is to safeguard the rights and wellbeing of the most marginalised and vulnerable members of society. It is times like these when we must take action and strive to find lasting solutions which is why our partnership with Qatar Airways is crucial. With limited access to water, sanitation systems and health facilities, refugees are particularly at risk right now and that is why we are developing key responses to mitigate these challenges, alongside our respected partners Qatar Airways. Together, we must drive action."

You may also like:-
---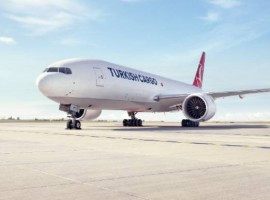 Air Cargo
Continuing its technological investments, the software reduces the error rate at its business processes as well as the costs while improving the employee productivity among other aspects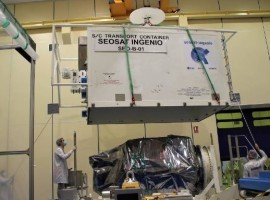 Aviation
SEOSAT-Ingenio is the first Spanish satellite with optical technology, developed primarily by the Spanish space industry led by Airbus in Spain as the prime contractor.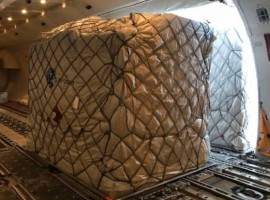 Logistics
Weekly direct flights will depart from Shanghai (PVG) every Monday and from Amsterdam (AMS) each Sunday to service for a post-COVID resurgence in demand during what is traditionally a fourth quarter peak season.