Port authorities of Los Angeles and Nagoya collaborate to make operations more efficient and green
The Port of Los Angeles and Port Authority of Nagoya, Japan have signed a Memorandum of Understanding (MOU) to further cooperate and exchange informat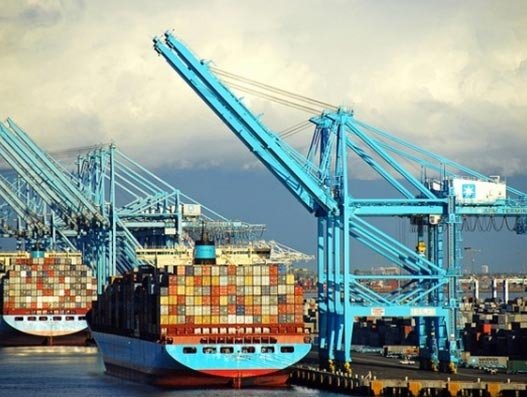 The Port of Los Angeles and Port Authority of Nagoya, Japan have signed a Memorandum of Understanding (MOU) to further cooperate and exchange information on projects focused on operational efficiency and environmental sustainability.
The newly signed MOU outlines more formal cooperation and exchange of information on port community systems and end-to-end supply chain information sharing platforms; development and deployment of zero-emission vehicles and equipment; and other activities connecting science, industry and start-ups that could contribute to both ports' efficiency and environmental priorities.
Operational efficiency projects of interest under the MOU include: the development of port community systems like the Port Optimizer, a digital data platform used at the port of Los Angeles to improve systems efficiency and supply chain information sharing. Also of interest will be the port of Nagoya's centralised terminal operation system and centralised queuing gate process, both of which have helped make the port one of the most productive and efficient in Japan.
Environmental sustainability projects highlighted in the MOU include Nagoya's innovative incentive system for LNG-fueled and LNG-bunkering vessels, and the Port of Los Angeles' current demonstration project with Toyota Motor North America that is testing hydrogen fuel-cell electric heavy-duty drayage trucks and container handling equipment.
The Los Angeles and Nagoya Sister City Affiliation began as a part of President Eisenhower's citizens' international exchange program in 1959. The primary goal of the sister city program is to foster mutual understanding between the people of Los Angeles and Nagoya through cultural, educational and people-to-people exchange activities. Over the decades, the two ports relationship has been celebrated by numerous visits, exchange programs and meetings.
"International cooperation among ports is essential to assuring that our global supply chain and ports of entry are the most efficient and environmentally sustainable as possible," said Gene Seroka, executive director of the Port of Los Angeles. "Furthering our collaboration on these priorities with the Port of Nagoya is a natural next step, given our long-term sister port relationship and mutual interest in advancing port innovations and technology."
"The Port of Los Angeles is undertaking visionary projects such as the development of the Port Optimizer and testing near-zero and zero-emissions heavy duty trucks," said Hideaki Ohmura, president of the Nagoya Port Authority and Governor of Aichi Prefecture. "This agreement will increase our collaboration and bring further developments inefficiencies and environmental sustainability."
The port of Los Angeles is America's premier port and has a strong commitment to developing innovative, strategic and sustainable operations that benefit Southern California's economy and quality of life. North America's leading seaport by container volume and cargo value, the port of Los Angeles facilitated $276 billion in trade during 2019. San Pedro Bay port complex operations and commerce facilitate one in nine jobs in the five-county Southern California region.