Peli BioThermal picks SEKO Logistics to serve Ireland customers
March 29, 2019: SEKO Logistics%u2019 new operation in Ireland has won a three-year contract to serve as Peli BioThermal%u2019s network station and service centre in Dublin. Peli BioThermal provides thermal packaging solutions to the medical and life sciences sector. The Master Services Agreement will see SEKO Logistics%u2019 team service, refurbish, repair and condition Peli BioThermal%u2019s […]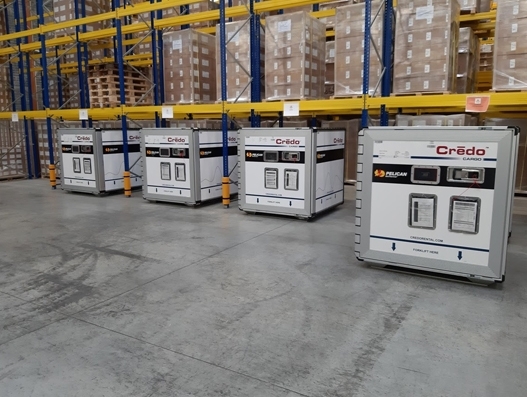 March 29, 2019: SEKO Logistics' new operation in Ireland has won a three-year contract to serve as Peli BioThermal's network station and service centre in Dublin.
Peli BioThermal provides thermal packaging solutions to the medical and life sciences sector.
The Master Services Agreement will see SEKO Logistics' team service, refurbish, repair and condition Peli BioThermal's Credo on Demand shippers, which ensure delicate biological life science materials arrive intact and effective, protected from exterior environments.
Work will be carried out in SEKO's Good Distribution Practice (GDP) compliant warehouse in Dublin by GDP-trained staff who have been certified by Peli BioThermal's specialists.
SEKO will also use a team of GDP-trained drivers to distribute the temperature-controlled, preconditioned and validated containers for loading to shippers across Ireland, which is home to many of the world's leading bioptech and pharma companies.
The solution extends SEKO Logistics' own healthcare logistics services for medical device manufacturers, biotechnology, clinical trials and pharmaceutical companies, which have chosen SEKO to handle high value medical, surgical, diagnostic and imaging equipment.
In Dublin, SEKO is now responsible for delivering Peli BioThermal's commitment to provide high performance, flexible rental options for its Credo Cargo, Credo Xtreme and Credo Cube temperature-controlled packaging - a choice of applications designed to suit all pharmaceutical shipper requirements.
SEKO Logistics opened its own operation in Ireland - one of Europe's fastest-growing economies - in January 2019 as part of its continuing core market investment strategy.