SEKO Logistics invests in Ireland operations
Jan 11, 2019: SEKO Logistics has announced the opening of its own operation in Ireland to serve multinational customers prospering in one of Europe%u2019s fastest growing economies. This investment, which includes the opening of a new office and warehouse facility based at Dublin Airport, Harristown, at the start of 2019, enables SEKO to support its […]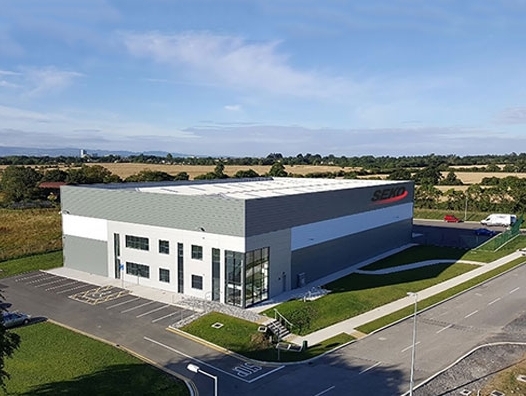 Jan 11, 2019: SEKO Logistics has announced the opening of its own operation in Ireland to serve multinational customers prospering in one of Europe's fastest growing economies.
This investment, which includes the opening of a new office and warehouse facility based at Dublin Airport, Harristown, at the start of 2019, enables SEKO to support its existing customers.
This step will provide SEKO with a platform to expand further in the retail, high-tech and medical device sectors, which are core customers of SEKO Logistics in Ireland and across the globe. Ireland's MedTech sector alone has become one of the leading clusters for medical device products globally. Exports of medical devices and diagnostic products now represent 8 percent of Ireland's total merchandise exports.
According to the European Commission's Interim Economic Forecast, Ireland is likely to have recorded the highest GDP growth in the EU in 2018, estimated at 5.6 percent versus 2.1 percent for the region overall. This follows the country's strong momentum of 2017 when its 7.3 percent growth rate was three times higher than the Eurozone average.
As SEKO Logistics has expanded its presence globally in recent years, it has strategically invested in new facilities in key markets such as the UK, Hong Kong, Mexico City, New York and Chicago.
Michael Daly, managing director of SEKO Logistics in Ireland said: "The amount of trade in and out of Ireland - accelerated by the strength of the Irish economy and the level of inward investment - makes Ireland the next logical step in SEKO's strategic investment development plan. Ireland is especially important to UK, European and US brands and that's why we are investing in our own facility and staff to give SEKO customers in Ireland and around the world the service, technology, visibility and support they need to optimise the potential of this dynamic country. We want to be fully invested here and recognized as a long-term partner."
SEKO Logistics previously operated in Ireland through an agency partnership but is already firmly established as a successful and innovative brand in the market.
Ireland's thriving economy and business climate means it is also home to five of the top 10 companies on Forbes' list of The World's Most Innovative Companies as well as leaders in the aerospace, technology and software, industrial automation, and pharmaceutical sectors.