PayCargo secures $125 million funding from Insight Partners
Freight payment platform PayCargo has secured $125 million Series B investment from global venture capital and private equity firm Insight Partners.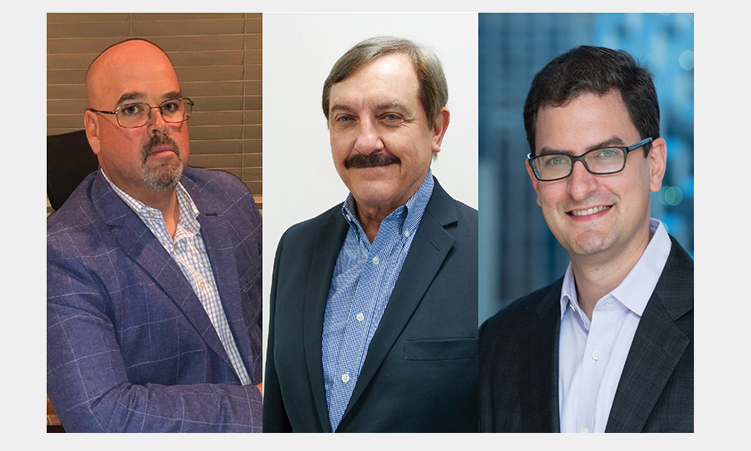 Freight payment platform PayCargo has secured $125 million Series B investment from global venture capital and private equity firm Insight Partners. This is the second investment by Insight Partners in PayCargo. In September 2020, the private equity firm had invested $35 million.
Both rounds of investment have come as the Covid pandemic has rapidly accelerated the pace of digitalisation and adoption of electronic payment mechanisms in the cargo market where vendors and payers are forced to move away from legacy, paper-based processes to faster and easy-to-use digital payment tools.
According to PayCargo, the fintech innovator is on track to process $10 billion of freight-related payments in 2021. This is a 250 percent increase from 2020. PayCargo is the largest independent freight payments network of its kind with over 67,000 active users remitting and receiving payments on the platform and thousands more joining each month.
Ryan Hinkle, the managing director with Insight Partners, who joined the PayCargo board after the first round of investment, said that the venture capital firm is thrilled to continue its partnership with PayCargo and its team to "pursue excellence for their global customers through new and exciting digital payment tools". "The incredible growth PayCargo has experienced since our initial investment is a testament to the confidence the industry has in their platform," Hinkle added.
PayCargo's innovative, cloud-based solution has established a robust industry contactless payment ecosystem that enables payers to quickly and securely pay air and ocean carriers, maritime ports, ground handlers, freight forwarders, and customs brokers, amongst others. This allows for faster cargo release, elimination of inefficient manual processes and fees, improved transparency, cash flow management, as well as streamlined invoicing and account reconciliation.
Today, PayCargo claims to have a network that is the leading independent payment platform focused on expediting the movement of cargo industry-wide in North America and is rapidly expanding in Europe and other geographies.
With the latest round of funding Eduardo Del Riego, the chief executive officer of PayCargo, is excited to accelerate PayCargo's mission to bring modern payment solutions to its increasingly global base of customers. "PayCargo was founded on the vision of building a modern freight payment network that lowers transaction costs, accelerates cargo release, and increases business agility and growth across the entire supply chain," Del Riego said.
Del Riego said the funds will be used to fuel PayCargo's international team expansion which will support its continued global growth, with an initial focus on Europe, Asia, and the Middle East. "The first thing will be to expand our teams in these regions by recruiting the best talent. We will then be listening to the specific needs of our customers in these areas and developing our plans accordingly," Del Riego told The STAT Trade Times.
The last 18 months have shown an incredible demand for digital platforms such as PayCargo and the importance of digitising businesses. This investment, according to Del Riego, will accelerate the overall mission of bringing modern payment solutions across the freight and logistics industries. "We are going forward with a focus on security and data protection across the entire supply chain," he added.
Talking to The STAT Trade Times the global chief growth officer of PayCargo Thomas Vieweg said, "We had ongoing demand from our customers for additional business case products to help them solve problems and create efficiency which we continue to build," Vieweg said.
Profitable since early stage, PayCargo continues to invest in tech updates, development, and enterprise-grade security to support this hyper-growth. PayCargo's innovative new tools include advanced real-time customer reporting and invoicing, new workflow tools to streamline partial payments and reconciliation, advance payments, and automated refunds in any currency.
Insight Partners is a leading global venture capital and private equity firm investing in high-growth technology and software "ScaleUp" companies that are driving transformative change in their industries. Founded in 1995, Insight Partners has invested in more than 400 companies worldwide and has raised through a series of funds more than $30 billion in capital commitments. Their investments in companies in the logistics sector include E2Open, project44 and several other companies in the supply chain visibility sector.
According to Vieweg, the time was just right to back to Insight Partners for the Series B funding as PayCargo was growing really fast. And to meet the demand of the industry and PayCargo customers the funding came in at the right time.
For PayCargo, this is the biggest funding it has ever raised. PayCargo has a funding from a family office that came in a few years back and has been a big support of PayCargo since its early days. Two years ago PayCargo re-launched PayCargo Capital, its financial division, and had some investment.
With the latest round of funding and the aggressive plan to expand its operations across the world, the aim is to make PayCargo the global payment platform for the freight industry.