Panalpina sets historic record in airfreight volumes in 2018
March 1, 2019: Swiss forwarder Panalpina has recorded 32 percent increase in the consolidated profit, that is CHF 75.7 million compared to CHF 57.5 million in 2017.
On the other hand, gross profit increased 7 percent to CHF 1,499.7 million, as compared to CHF 1,397.8 million last to last year.
The company states that it was helped by historic record in air freight volumes, a recovering ocean freight product and solid profitability in logistics.
For the full year, Panalpina%u2019s reported EBIT saw double digit growth. It increased from CHF 103.3 million to CHF 118.4 million ( 15 percent).
Coming to the air freight volumes, the company reported 4 percent rise. For the first time in its history, the company transported more than one million tonnes, specifically, 1,038,678 tonnes of air cargo last year. In 2017, it handled 995,900 of cargo volume. Reported EBIT in Air Freight decreased from CHF 110.3 million to CHF 108.2 million.
%u201CAir freight growth rates were strongest in the first quarter of the year, but markets slowed down in the following quarters. The softer than expected peak season meant that we could not pass on the higher procurement costs to our customers. For the first time in our history, we broke through the one-million tonne barrier, further strengthening our position as one of the world%u2019s top air freight providers,%u201D says Stefan Karlen, Panalpina CEO.
The loss from its ocean freight division was improved this year compared to loss of CHF 15.1 million in 2017. Panalpina transported 1,484,114 TEUs (twenty-foot equivalent units) in 2018, a decrease of 2 percent compared to a year before. (2017: 1,520,490 TEUs). An EBIT loss in the first quarter of 2018, followed by three positive quarters, resulted in an EBIT loss for the full year of CHF 1.8 million.
%u201CIn Ocean Freight, we improved EBIT with every quarter, and even though a small loss still resulted for the full year, we achieved the turnaround. Logistics delivered an excellent EBIT result. In all, our service quality was well-received by customers and we successfully executed on our strategy.%u201D
The logistics business of Panalpina saw the highest EBIT ever in 2018, CHF 11.9 million, compared to CHF 8.1 million for the same period last year. The gross profit increased 3 percent year-on-year to CHF 341.9 million (2017: CHF 331.1 million).
%u201CIn 2019, we will even further increase our customer focus. The highlight will be the launch of the new portal that fully digitalizes our customer offerings in a modern, engaging manner,%u201D says Karlen.
You may also like:-
---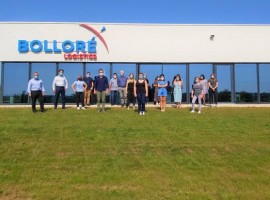 Logistics
It emphasises the company's desire to support its long-standing and more recent customers in the area by delivering local services, supported by its global network.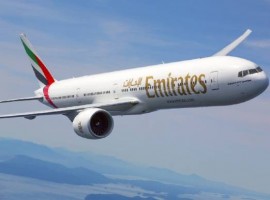 Aviation
The expanded schedule will offer enhanced connectivity for customers travelling to Dubai and beyond to Emirates' network of over 85 destinations.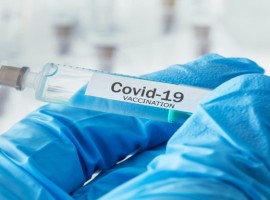 Air Cargo
Aviation
Prof. Dr Wouter Dewulf and Prof. Dr Roel Gevaers from the University of Antwerp and Pharma.aero's Frank Van Gelder share their views on how a weak supply chain can destroy the quality of the Covid-19 vaccine.