Panalpina launches direct rail service from Shanghai to German city Dusseldorf
May 07, 2019: Panalpina has introduced a high-speed rail Less than Container Load (LCL) service direct from Shanghai, China to Duesseldorf, Germany, with weekly guaranteed departure. The bulk of rail shipments from Asia to Europe are for industries such as automotive, consumer and retail, fashion, hi-tech, manufacturing and telecom. Most of the products are destined […]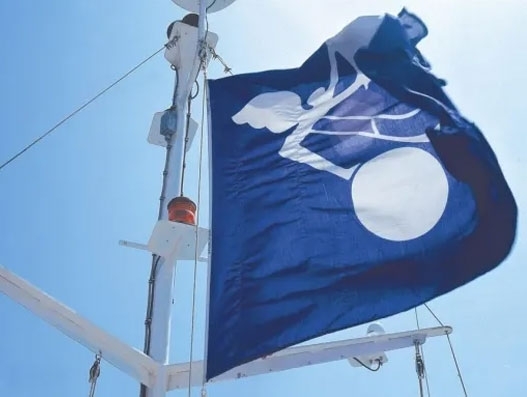 May 07, 2019: Panalpina has introduced a high-speed rail Less than Container Load (LCL) service direct from Shanghai, China to Duesseldorf, Germany, with weekly guaranteed departure.
The bulk of rail shipments from Asia to Europe are for industries such as automotive, consumer and retail, fashion, hi-tech, manufacturing and telecom. Most of the products are destined for Germany, the largest market, but deliveries also go to the surrounding countries: Belgium, the Netherlands, France, Switzerland and sometimes stretch even further to the UK, Denmark, Sweden and Norway.
This service runs once a week filling two 40-foot high containers.
The first two 40-foot high containers were consolidated in Shanghai in mid-March and chugged their way to Duisburg. The journey took 18 days and covered 9,000 km, moving through Kazakhstan, Russia, Belarus and Poland. Upon reaching Duisburg, the goods were transferred to the deconsolidation point in Duesseldorf and then distributed straight to the customers' doorsteps.
This service is in addition to the already existing rail cargo services from Shanghai to Warsaw, which started in 2016, and Shenzhen-Warsaw, which followed in 2017.
The Shanghai-Warsaw line currently handles six to seven 40-foot high containers a week, while the Shenzhen-Warsaw line handles one to two a week.
"The high-speed service direct from Shanghai to Duesseldorf is an unbeatable way to enable quick, end-to-end, door-to-door deliveries for customers," says Slawomir Krzyskow, Panalpina's regional overland manager, rail services Europe.