Ontario Airport's passenger traffic up 10%
Sep 23, 2019: Southern California hub Ontario International Airport (ONT) recorded 10 percent increase in passenger traffic, while air freight volumes grew 2.7 percent in August compared to the same period a year ago. Airport officials informed that ONT welcomed more than 504,000 air travelers, with domestic passengers totaling nearly 479,000 and the number of […]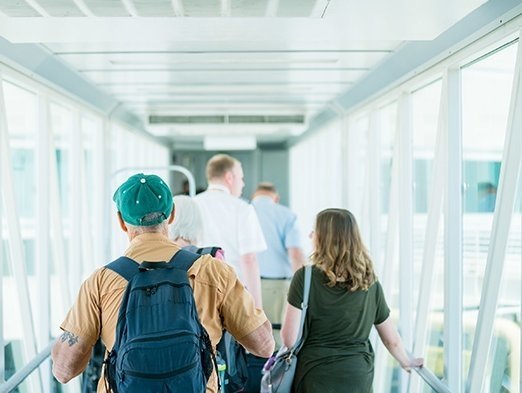 Sep 23, 2019: Southern California hub Ontario International Airport (ONT) recorded 10 percent increase in passenger traffic, while air freight volumes grew 2.7 percent in August compared to the same period a year ago.
Airport officials informed that ONT welcomed more than 504,000 air travelers, with domestic passengers totaling nearly 479,000 and the number of international travelers exceeding 25,000.
Domestic volumes grew 9.9 percent and international passenger volumes increased by 13.3 percent in the reporting month.
The airport handled 65,514 tonnes of commercial freight, outpacing August last year by 28 tonnes, while mail shipments decreased by 45 percent.
"The continued growth in passenger volume is a great source of pride for all of us who are dedicated to developing a first-rate international gateway for Southern California," said Mark Thorpe, chief executive officer of the Ontario International Airport Authority.
"That more and more travelers are choosing Ontario reflects the tremendous achievements made to provide the facilities, services and amenities, along with our hallmark hassle-free experience, which appeal to our customers."
Thorpe also reminded customers who prefer app-ride service to Ontario airport to download the Lyft app on their mobile device.
Another month, another milestone. In August, we welcomed more than 500,000 travelers to ONT! ????

9.9% ?? Domestic passengers
13.3% ??International passengers

Full stats ??https://t.co/ZUiKOEyA4B#ThisIsONT pic.twitter.com/eVqeJhGUtF

— ONT Airport (@flyONT) September 18, 2019