Night Star Express Hellmann NV gets Mazda Motor Logistics Europe as new client
Sep 25, 2019: Overnight express service provider Night Star Express Hellmann NV won new contract from Mazda Motor Logistics Europe. As part of the contract effective July 1, Night Star Express Hellmann NV. delivers several hundred consignments per day from Willebroek in Belgium to Mazda dealerships all over Germany. This partnership will further improve Mazda's […]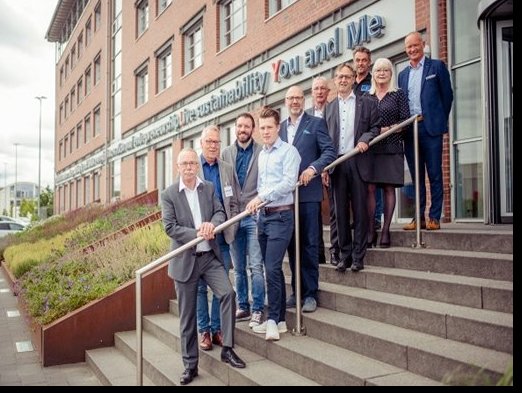 Sep 25, 2019: Overnight express service provider Night Star Express Hellmann NV won new contract from Mazda Motor Logistics Europe.
As part of the contract effective July 1, Night Star Express Hellmann NV. delivers several hundred consignments per day from Willebroek in Belgium to Mazda dealerships all over Germany.
This partnership will further improve Mazda's pre-8 am service to the German Mazda dealership network.
Night Star Express West hub in Dusseldorf has been especially set up for the client in order to be able to offer later pick-up times and to streamline the transport times from Belgium to Germany.
"Since July 2019, several heavy goods vehicles, semi-trailers and vans have been leaving the Mazda spare parts warehouse in Belgium every day over the course of the afternoon and into the evening. After around three hours they arrive at the Night Star Express West hub in Dusseldorf, are unloaded and the consignments are distributed to the appropriate distribution routes within Germany. The team on site has been expanded so that we can guarantee all Mazda dealerships our "first-class" delivery performance by 8 am at the latest, often much earlier. The hub in Dusseldorf also enables us to optimise the overall Night Star express network in Germany."
Dieter Renne, manager After-Sales Service at Mazda Motors (Germany), emphasises that the parts supply process is a crucial element of the Mazda service business for multiple reasons: "In order to remain competitive, we need to offer reliable supplies every night. Because we expect our dealerships to pursue ambitious goals, they also have high expectations of us. The partnership with Night Star Express will help us to live up to these expectations in the future."