Menzies Aviation grows MEAA leadership team with three senior appointments
As a part of the commitment to building its presence in the MEAA region and its emerging market growth strategy, Menzies Aviation welcomes three senior members to the Middle East, Africa and Asia (MEAA) team.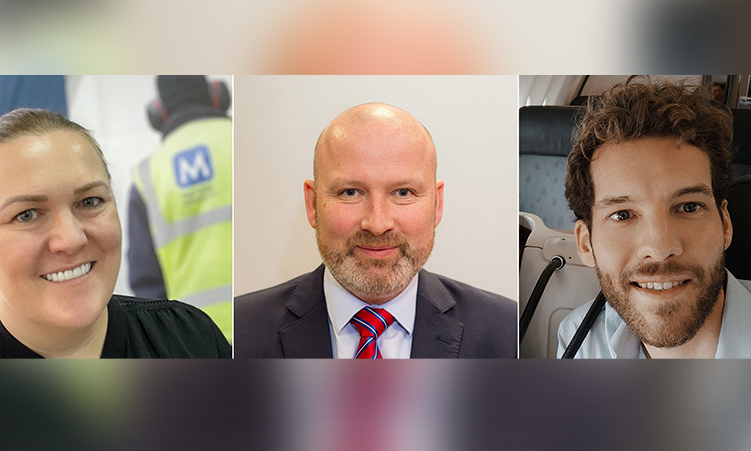 United Kingdom based Menzies Aviation, the global aviation logistics specialist, welcomes three senior members to the Middle East, Africa and Asia (MEAA) team. John Henderson is appointed as a senior vice president operations MEAA, Gemma Sinclair as vice president HR MEAA, and Kevin Constant as vice president operations Pakistan.
John Henderson will be bringing a wealth of operational knowledge and experience, having worked in aviation ground handling for almost 30 years, 11 of which have been with Menzies. Most recently he served as senior vice president UK and Ireland for Menzies. In his new role he will be focused on growing the business across the MEAA region and integrating Menzies' new start-up operations in Iraq and Pakistan. Starting in September, he will be based in the Dubai office.
Gemma Sinclair will bring 15 years of experience and invaluable insights from her global role at an oil trading company, as well as industry know-how from previously held positions at Emirates Group and dnata supporting their engineering, ground handling and passenger services teams. Gemma will also be based in the Dubai office.
Kevin Constant will be joining in Pakistan from September. Kevin has over ten years' industry experience, including in several senior management positions across airport relations and ground handling at Brussels Airlines, in Cameroon and Belgium. Most recently he worked as an independent consultant on projects in the aviation sector in Pakistan, through which he has gained extensive market knowledge.
Charles Wyley, executive vice president, Middle East, Africa and Asia said, "I look forward to welcoming John, Gemma and Kevin to the MEAA team. They join at an exciting juncture, as we focus on further building the Menzies brand and expanding our footprint in emerging markets. Their combined expertise will be essential in developing our existing operations, particularly in Iraq and Pakistan where we recently started-up, and helping secure new business opportunities."