LATAM Cargo enhances Colombia and Peru freighter services
Aug 23, 2019: LATAM Cargo Group, Latin America's leader in cargo transportation, has announced that it will double operations between Colombia and the United States, and enhance operations to Peru. The carrier has planned to add 12 frequencies between Bogota and Miami. As a result, the operations between Colombia and the United States will double. […]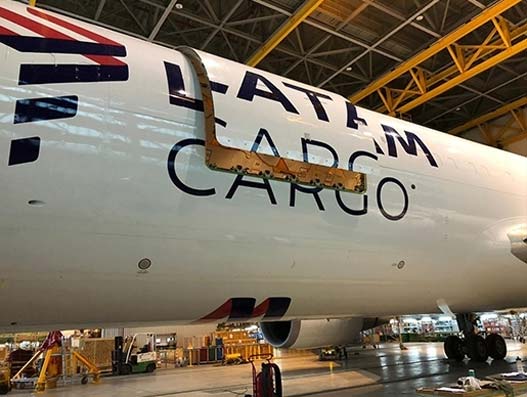 Aug 23, 2019: LATAM Cargo Group, Latin America's leader in cargo transportation, has announced that it will double operations between Colombia and the United States, and enhance operations to Peru.
The carrier has planned to add 12 frequencies between Bogota and Miami. As a result, the operations between Colombia and the United States will double. Also, it will expand Miami-Bogota service to eight flights per week. The Colombia expansion will take place gradually between September and December.
LATAM Cargo will also expand its operations into Peru significantly. In September, the company will initiate freighter service from Miami to Lima with two flights per week.
Additionally, in December LATAM Airlines Peru will upgrade its passenger service from Madrid to Lima from Boeing 767 to Boeing 787-9 aircraft, tripling its cargo capacity.
The group recently added two Boeing 767-300BCF freighter aircraft to its fleet, out of which one has joined LATAM Cargo Colombia's fleet last month. And the second one is expected to start operations in December 2019.
This brings LATAM Cargo Group's fleet to 11 aircraft.
Talking about the benefits of expansion, the carrier said: "The expansion out of Colombia is expected to consolidate LATAM Cargo as a one of the main players in the region's largest export market. Meanwhile the additional services into Bogota and Lima will boost the company's position in two strategic import markets."
"Combined with LATAM Group's passenger network we plan to continue to provide our customers with more and better options to, from and within Latin America", said Andres Bianchi, LATAM Cargo's CEO.