KIA first airport in Asia to adopt integrated solid waste management facility
January 19, 2018: Globally, airports produce large volumes of solid waste%u2014 both organic and inorganic from its daily operations, including passengers, concessionaires and cargo handlers which is posing a huge challenge for airport operators to act in accordance with environmental norms and maintain zero waste ecosystem. The Kempegowda International Airport (KIA), Bengaluru, which generates over […]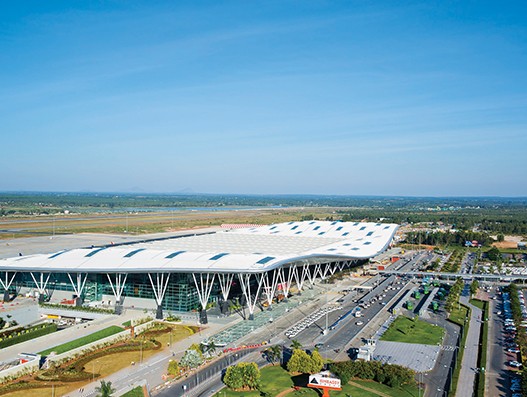 January 19, 2018: Globally, airports produce large volumes of solid waste%u2014 both organic and inorganic from its daily operations, including passengers, concessionaires and cargo handlers which is posing a huge challenge for airport operators to act in accordance with environmental norms and maintain zero waste ecosystem.
The Kempegowda International Airport (KIA), Bengaluru, which generates over 20 tonnes of waste every day, has initiated the process of setting up a state-of-the-art solid waste management facility on its premises to achieve its sustainability goals.
Ekolog Ltd%u2014a Polish company with over 30 years of expertise in the environmental technologies sector has been selected as the implementation partner on the design-build-own-operate (DBOO) project. The first phase of the facility will have the capability to process 20 TPD (tonnes every day) and will be scalable to 60 TPD.
The facility is scheduled to become operational from January 2019. Once commissioned at 25 TPD, the organic waste will be converted into sustainable bio-energy, through a process of biomethanation, generating enough electricity to power about 5,000 households every year.
Additionally, the facility will generate about 1.5 million kg of class-A organic compost every year. Recyclable waste will be segregated and sent to recyclers for useable product conversion.
Ratna Prabha, chief secretary of GoK & chairperson of BIAL said: "This is a big leap towards sustainability, leading to scientific and systematic waste management, including reduced landfill and increased resource recovery. BIAL's focus is to turn all the waste generated by KIAB community into useable resources, thus ensuring that we minimise our carbon footprint. The project is in line with the various environment-friendly programmes initiated by the Government of Karnataka."
Hari Marar, managing director & CEO of BIAL said: "At BIAL, we take our role as a leader in sustainable development very seriously. Solid waste management is just one of our initiatives in this area. The Kempegowda International Airport will be the first in Asia to adopt an in-house, sustainable and integrated waste management facility. Our aim is to ensure that our Airport environment works towards the highest adherence of sustainability."
Robert Jans, director of Ekolog said: "The Ekolog team is looking forward to the creation and implementation of this solid waste management project at the Kempegowda International Airport. The new waste processing plant will be the first-of-its-kind in Asia, and will give Ekolog the opportunity to showcase its technology and expertise in this area."
The solid waste management facility will be odourless, protected from animal access while at the same time ensuring high standards of hygiene.