Bengaluru Airport records 11.7% growth in H1 2017
October 31, 2017: Kempegowda International Airport, Bengaluru (BLR Airport) served 12.39 million passengers and recorded 11.7 percent growth in overall traffic in the first half of the fiscal year 2017-18. The domestic passenger traffic shows a growth of 13.3 percent compared with the previous year, while international passenger traffic grew at 3.6 percent compared with […]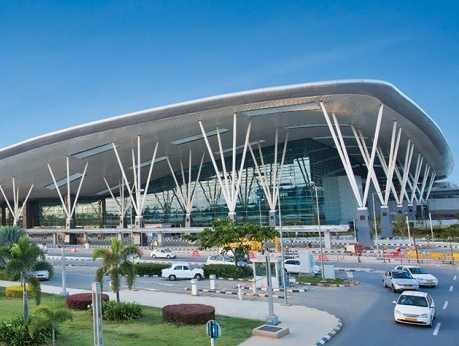 October 31, 2017: Kempegowda International Airport, Bengaluru (BLR Airport) served 12.39 million passengers and recorded 11.7 percent growth in overall traffic in the first half of the fiscal year 2017-18.
The domestic passenger traffic shows a growth of 13.3 percent compared with the previous year, while international passenger traffic grew at 3.6 percent compared with the same period. Air Traffic Movements (ATMs) saw an increase of 2.9 percent, clocking 91,644 ATMs with an average of 501 ATMs per day. Average passenger movement per day clocked in at 67,700. The highest single day passenger traffic of 78,278 was recorded on 19th May, 2017, informed Bangalore International Airport Limited (BIAL).
BLR Airport, which is now in its ninth year of operation, saw a steady growth in cargo traffic as well, and has shown a substantial growth of 8.1 percent to reach a total volume of 173,010 metric tonnes. On-Time Performance (OTP) touched 86 percent.
The airport's top 5 domestic routes include Delhi, Mumbai, Hyderabad, Calcutta and Pune, while international routes include Dubai, Singapore, Abu Dhabi, Frankfurt and Kuala Lumpur.