India and Canada sign pact on aviation
JULY 17, 2015: The Union Cabinet, chaired by Prime Minister Narendra Modi, approved the signing of the Memorandum of Understanding (MoU) with Canada to enhance technical knowledge in the field of civil aviation and deepen bilateral cooperation. It also seeks to foster greater commercial and economic cooperation between the two countries. The pact was actually signed […]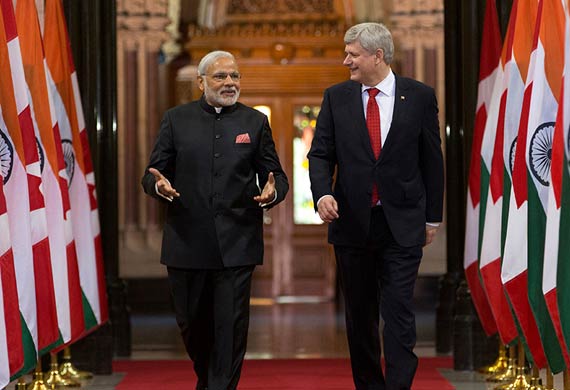 JULY 17, 2015: The Union Cabinet, chaired by Prime Minister Narendra Modi, approved the signing of the Memorandum of Understanding (MoU) with Canada to enhance technical knowledge in the field of civil aviation and deepen bilateral cooperation. It also seeks to foster greater commercial and economic cooperation between the two countries. The pact was actually signed by the Indian Government with Canada during Prime Minister Narendra Modi's visit to Canda in April.
"An appropriate platform shall be formalized for exchange of views on the possibilities of fostering greater commercial/economic cooperation between the two countries in the areas of civil aviation," an official statement said while underlining the key features of the MoU.
"Both the nations will also have a cooperation programme in the areas of safety of aircraft operations and related issues that will provide more up-to-date knowledge to the directorate general of Civil Aviation to make it familiar with best international practices and latest International Civil Aviation Organisation's safety oversight programme requirements," the statement said.
"Reciprocally, Canadian companies could gain from enhanced access to the fast developing civil aviation industry in India," the statement said.
Indian Prime Minister Modi and Canadian Prime Minister Harper held detailed discussions to assess the full spectrum of bilateral relations and exchanged perspectives on a range of regional and international issues of mutual interest, economy, trade and investment, civil-nuclear cooperation, education and skills development, agriculture, defense and security, science, technology, innovation, and space regional and global issues.
Read also: Air Canada Cargo boosts capacity to India with new flights