Imperial Logistics expands its supply chain footprint in South Africa
March 29, 2018: Healthcare supply chain leader, Imperial Logistics, has recent commenced operations at its state-of the-art pharmaceutical compliant storage space, at Centurion, in South Africa.<br></br> "With state-of the-art pharmaceutical compliant storage space, and a new faster picking methodology, Imperial Logistics is expected to optimise its logistics service for various customers. It will also help […]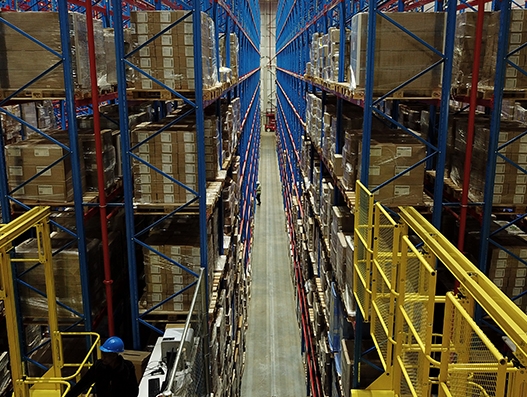 March 29, 2018: Healthcare supply chain leader, Imperial Logistics, has recent commenced operations at its state-of the-art pharmaceutical compliant storage space, at Centurion, in South Africa.

"With state-of the-art pharmaceutical compliant storage space, and a new faster picking methodology, Imperial Logistics is expected to optimise its logistics service for various customers. It will also help Imperial Logistics to transport life-saving medicine to the people of Africa, faster and more cost-effectively," said Iain Barton, healthcare strategy executive, South Africa.

"The main challenge faced by the project team of Imperial Logistics was to stay operational 24/7, throughout the entire project duration. As part of the pharmaceutical industry, service levels with existing clients had to be maintained. Unwavering health and safety regulations were enforced in areas that remained operational, and it was also critical to protect stock worth more than R1 billion," said Barton.

The redevelopment project involved construction of a very narrow aisle (VNA) warehouse, in an area admeasuring 9,000 square metres, to cater to the storage of 30, 000 pallets, a dispatch hall with 10 doors with dock levelers, high-tech 8,000 parcels per hour shoe sortation system, and a 928 square metres bonded store, with space for 1,420 pallets. More than 680 tonnes of structural steel was used in the expansion phase.

Narrow aisle or VNA is a term used to describe a warehouse design that consists of standard pallet racking or APR, with picking aisles not more than two metres wide, and storage heights, ranging from 13 metres to 19 metres, said Barton.

Specialised material handling equipment was deployed to build each pallet location. Imperial Logistics sourced VNA turret trucks from a world leading material handling equipment manufacturer in Germany.

"It was imperative that the design also included spill containment in the event of a sprinkler system discharge, as well as an HVAC system to ensure temperature levels within the warehouse remain constant between 18 and 25 degree Celsius," said Barton.

The fire suppression and smoke extraction system to build Imperial Logistics' new VNA warehouse, included water storage tanks, with a storage capacity of 775, 000 liters, 12, 000 sprinkler heads and smoke extraction fans capable of extracting 84 square metres of smoke per second from the building.

Various green initiatives were also implemented, including LED lighting to achieve a total energy saving of some 30 percent every month.

A challenge faced in designing the new VNA warehouse was to ensure that the floor construction adhered to the strict requirements set out by various international standards authorities, to that the specialised materials handling equipment functioned properly in the picking aisles. The floor flatness was not the only concern, as the entire site had geotechnical restrictions, said Barton.

Imperial Logistics' expansion also included the construction of two cold storage warehouses, one newly built and the other a refurbishment of the existing cold storage facility.

"The design of these two facilities had numerous challenges. Since the average temperature of a cold room was maintained at five degree Celsius, and advanced materials handling equipment had to be sourced to operate at these temperatures. A conventional fire prevention system could not be used as the water in the pipes could freeze. Hence, a dry pipe system had to be designed. Product stored in these two facilities, includes rare vaccines, hence one hour fire rated enclosure was designed to surround and effectively protect the cold rooms," said Barton.

Now that phase one of the Centurion build is complete, we have moved our sister company, Pharmed onsite, thereby creating a 2-tiered offering of distributor & wholesaler. Pharmed is a complete healthcare provider, focused on bringing reliable, effective solutions to independent healthcare professionals across South Africa, to the benefit of the end patients.

"Our business needed additional capacity after its diversification into the pharmaceutical wholesaling, medical devices and animal health markets. We now have a room to grow, expand and enhance our unrivalled healthcare capabilities that we deliver," said Barton.

Read also: Imperial Logistics expands China team as it prepares for growth