IAG Cargo selects the finalist for the 2019 Hangar 51 innovation programme
Oct 18, 2019: International Airlines Group (IAG) Cargo has selected a cargo logistics finalist to join the 2019 International Airlines Group (IAG) Hangar 51 global innovation programme. AllRead MLT, a start-up that has developed cost-efficient software that simplifies and optimises data extraction processes using machine learning technology, has been selected among the 13 successful start-ups […]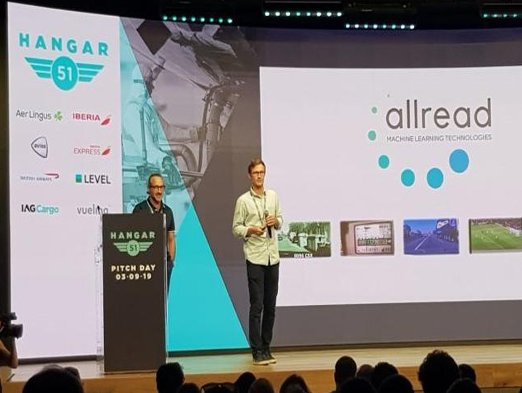 Oct 18, 2019: International Airlines Group (IAG) Cargo has selected a cargo logistics finalist to join the 2019 International Airlines Group (IAG) Hangar 51 global innovation programme.
AllRead MLT, a start-up that has developed cost-efficient software that simplifies and optimises data extraction processes using machine learning technology, has been selected among the 13 successful start-ups chosen for the programme.
AllRead will be embedded in the programme for 10 weeks where it will be working side by side with mentors and experts from across IAG Cargo, gaining access to resources to develop, shape and scale up their business.
IAG launched its latest accelerator programme in collaboration with its subsidiary carriers Iberia and Vueling.
From 474 applications in around 50 countries, 36 start-ups presented their innovative products and services before 250 senior aviation and travel industry executives and a high-level judging panel, including four airline CEOs, at a pitch day in Madrid.
Carly Morris, IAG Cargo's head of Innovation said: "AllRead's presentation highlighted how they can use machine learning to take data and turn it into actionable insights. We are committed to continually investing in innovation to improve how we deliver for our customers, and we're looking forward to working with AllRead to look at how we can use our data to improve the efficiency of our operations."
The Hangar 51 accelerator programme's demo day will be held in Barcelona in January 2020, where the start-ups will present what they had accomplished during the programme.