IAG Cargo announces new direct service between Spain and Maldives
IAG Cargo announces the launch of a new direct service between Spain and Maldives to begin from July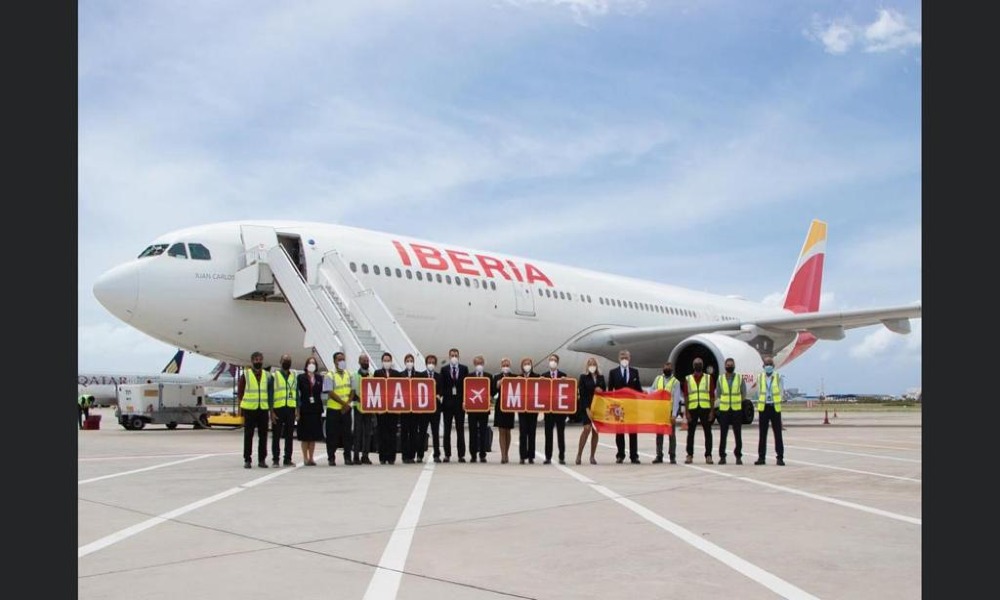 Cargo handling division of International Airlines Group (IAG) Cargo announces the launch of a new direct service. From the start of July, the new direct service is from Madrid, Spain to Male, capital of the Maldives.The service will run three times per week from Madrid-Barajas.
The new service will strengthen IAG Cargo's existing presence in South Asia, which already includes regular services into Bangalore, Mumbai and Delhi in India. IAG Cargo's extensive global network will allow customers in the Maldives and nearby Sri Lanka seeking to transport essential goods, such as textiles and perishables, access to key markets in Europe, Latin America, United States and elsewhere.
Fernando Terol Armas, director of Spanish Hub and operations at IAG Cargo, said "South Asia is an important market for IAG Cargo, and we are very excited to open this new service for our customers in both regions. This route will not only support Maldivian exporters to get essential and time-sensitive perishable products to global markets, but also support Sri Lankan exporters using Male as a gateway to Europe and beyond".
"With our hub in Madrid one of the largest in Southern Europe, this connection opens up opportunities for further import and export growth from Europe and beyond into South Asia."
Rob Wiemerink, regional commercial manager for Asia Pacific and Middle East at IAG Cargo said, "I am delighted to be able to provide our customers with a further route between South Asia and Europe. Male is an important trade link for Sri Lanka, where garments, automotive goods and perishables such as fish are among the principal exports. Exporters in the region will be able to benefit from our Constant Fresh product, ensuring produce arrives on supermarket shelves in peak condition. This will also be welcome news for exporters into the Maldives – in 2019, goods worth around 2.89 billion U.S. dollars were imported to the Maldives".