How Lufthansa Cargo is forging a sustainable, digital future
Lufthansa Cargo, one of the world's leading companies in the transport of air freight, has been making significant strides in the direction of embracing sustainability and digitalization – one innovation at a time. 
The German cargo carrier has been on an interesting path of forging a future built with sustainability goals in mind and has rolled out a number of decisions exhibiting this especially under the leadership of Dorothea von Boxberg, Chairperson of the Executive Board and CEO of Lufthansa Cargo who took charge this March. 
This also comes close on the heels of the air carrier having clocked an impressive year after its revenues reached historic highs, even as the global air cargo demand has reached above 2019 levels. Despite global air freight capacity crunch leading to a fall in sales, there was an improvement in its cargo load factor and yields were up in all regions served by Lufthansa Cargo.
Scaling sustainable solutions
Incidentally, IATA has committed to a carbon-neutral airline growth starting from 2021 and envisioned a 50 percent reduction in Co2 emissions by 2050. Making a series of deft moves in this direction, Lufthansa Cargo has been partnering with other companies for sustainable innovations and future for the air freight industry and contributes to sustainable goals of the industry and to the world in general. 
Incidentally, last December saw Lufthansa Cargo enter into a partnership with DB Schenker for starting its first Co2 neutral freight flight connection. In line with this, a cargo flight completed a round trip for the first time in commercial aviation, whose fuel requirement was completely covered by SAF (Sustainable Aviation Fuel). 
"My vision is to be the most efficient air carrier. I would really like to offer my customers the shipment with the lowest carbon footprint and that's what we are working on."
Dorothea von Boxberg, Lufthansa Cargo
Later this May, another partnership between Lufthansa Technik and BASF saw the duo create surface film that mimics a shark's skin that has the ability to reduce fuel consumption and emissions significantly. This technology called 'AeroSHARK' is slated to be rolled out on Lufthansa Cargo's entire freighter fleet from the beginning of 2022. 
Von Boxberg added, "The next thing is how we can save kerosene once we have got the right aircraft and that is where a topic like 'shark skin' comes in. So shark skin helps in reducing drag, which is supposed to save us one percent of fuel, which is a lot. We also work on many other things like lightweight containers, approach and descent procedures for pilots, so that there are many ways to save additional fuel. It's really small things, that are less than one percent; but even if it is one percent, these kinds of savings are fantastic."
Lufthansa Cargo is also actively looking to reduce its carbon footprint. While reducing the use of fuel is one solution, a move towards bio fuels like the SAF looks promising and yet comes with its own challenges. 
Von Boxberg avers, "Sustainable Aviation Fuels are very limited in availability today. All of the production today is by food waste or from crops but that is not super scalable. And while it is more possible today, yet it won't fill all the aircraft. So while we look for partners in the industry that we can buy from, we also look for customers who can help us finance it because it's not the airline industry that can bear that burden. In the end it really needs to come from the shippers and the end consumers. We need to discuss this with our customers as well."
Digitalisation
Looking to power its future with sustainability and digitalisation, the company has also invested within the Lufthansa Group into its several subsidiaries like Jettainer, time:matters, Heyworld and cargo.one among others.  
These companies themselves are digital transformation innovators, who focus on a range of sustainable solutions like reducing the weight of containers, creating digital tools to enable the track and traceability of containers etc.
Speaking about their role in helping to usher in digital transformation in the air freight industry, Von Boxberg says, "We are still at the beginning of the journey but it's still a big discussion for us. For instance, time:matters very early on had a Co2 neutral onboard career product that was done with offsetting. So these subsidiaries have their own ideas themselves. The other area where we really work on joint targets is utilisation, on which we have been working for a long time. Getting access to our customers in this digital phase, where you really find good products, good ways of booking and re-bookings. All of these to be done online where shipment data have been separated from the physical flow of the shipment and the same is made available at the customs before the shipment have left the ground in the other country. That's also a place where we can make a lot of progress."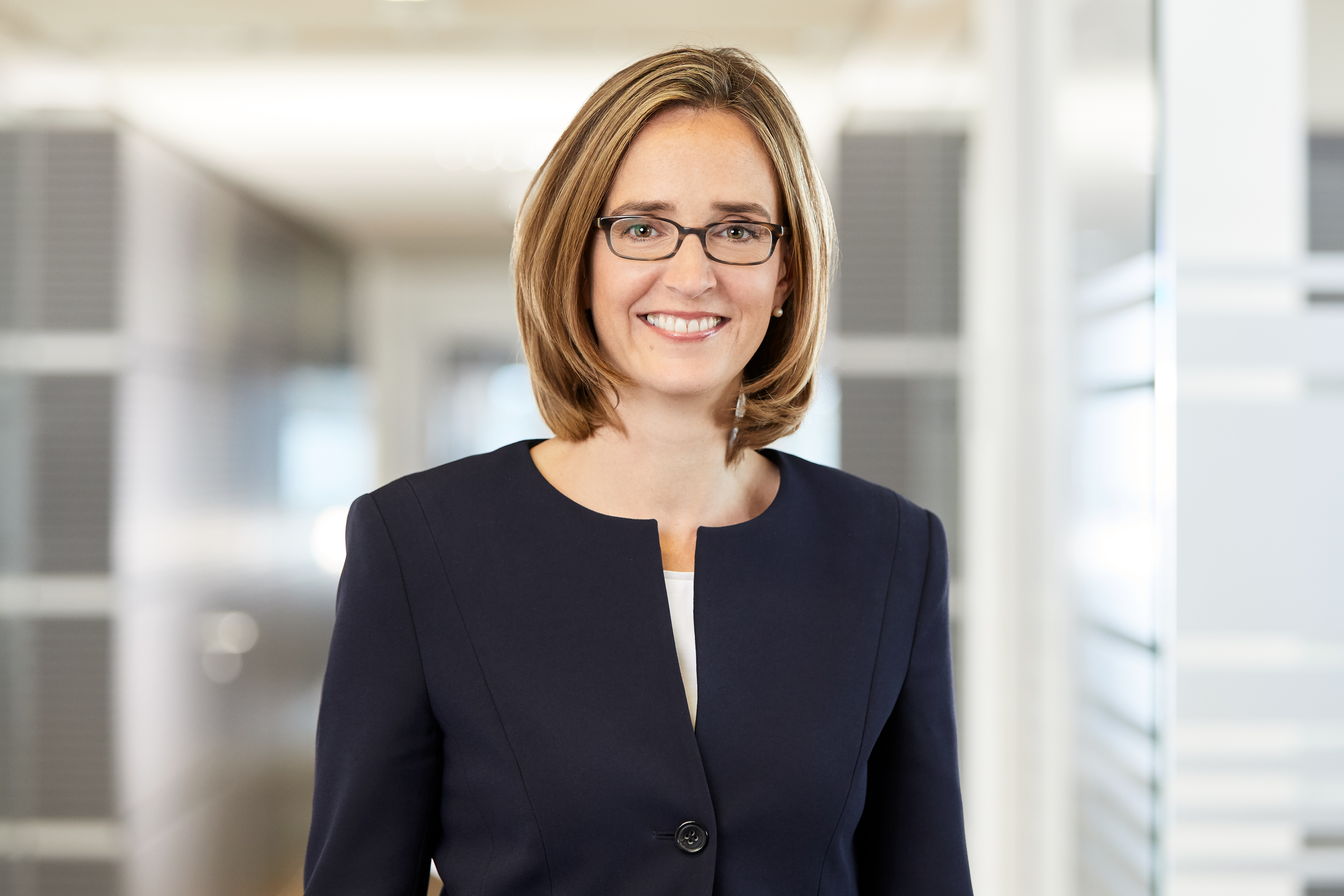 Dorothea von Boxberg, Chairperson of the Executive Board and CEO of Lufthansa Cargo
Outlining some of the key areas in which the industry needs to use digitalisation to have faster turnaround times, she adds, "We need to make a lot of progress to ensure that the USP of air freight which is mainly being fast is exploited. It's astonishing that in this industry it still takes six days for an average international air freight shipment to reach its destination and that has been the same for 40 years now. Most industries become more efficient and productive over time and we are still so slow. So getting this industry into meeting modern standards means that we have digital front ends, digital customer interaction and that we use data much more to track and provide visibility. That is an area we want to work on."
Speaking about how digital transformation in the air freight industry could iron out some major challenges to bring in more efficiencies and turnaround times of shipments, she added, "It's a lot to do with interconnectivity between companies. Because each company within their own premises optimize a lot but it's really all about getting the interface right. If truck drivers don't have to wait anymore, if there is no risk of offloading just because the documentation wasn't done right up front, or if you know exactly when you can pick up your freight because you know when it has gone through customs and you don't need to wait at the import station two hours just to make sure you don't have to come twice. It is just an information exchange between companies and processes that are done together where we can do so much progress. Just having the e-airway bill as the digital format was not so great for anybody in the industry and that's why it has taken so long. But when we see that all documents on the shipment are digitised it gets interesting. Then you can skip physical documentation and just send some data and that means your trucker doesn't need to go to the documentation office, which in turn saves time and can go right to the ramp. So it's really a lot of efficiency that we can still get and it's all about getting companies to work together that are a part of that value chain."
A good year
Despite the pandemic crippling the air cargo industry worldwide, Lufthansa Cargo recorded a historic financial performance with a turnover of 2.8 billion Euros in revenues for 2020 owing to elevated yields, optimum utilization of assets and better load factors.
The belly capacity of the passenger aircrafts of Lufthansa German airlines, Austrian airlines, Brussels Airlines, Eurowings and SunExpress and an extensive road feeder service network with a bulk of the cargo business is usually routed through Frankfurt airport, the Cargo carrier with its fleet of freighters serves around 300 destinations in more than 100 countries.