How Covid-19 may have changed the way we look at vaccine logistics
A new DHL study identifies critical challenges in Covid-19 logistics and helps outline the future of vaccine supply chains in a global health crisis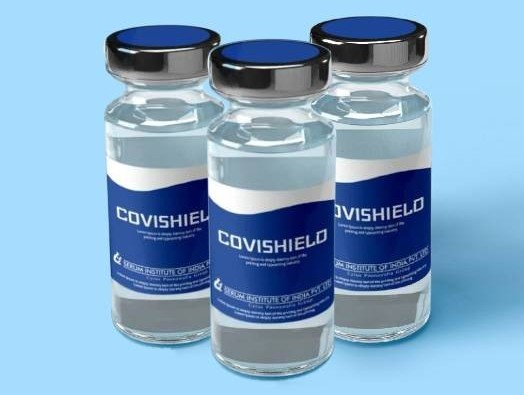 The Covid-19 pandemic has brought about a tremendous amount of change in the way that global logistics deliver the necessary cargo quickly and efficiently in the near future. From personal protective equipment (PPE) kits to other medical supplies, timeliness has never been more important and now that the various manufacturers around the world are creating vaccines, the need for a proper framework is important now more than ever before. DHL, working with McKinsey & Company as analytics partner, has published a study earlier this month to help various stakeholders analyse their role and understand the need for a proper system to effectively carry out their tasks.
Securing the medical supply chain
The study has used the last six months to draw out a possible plan of action to address the next challenge - delivering 10 billion doses of vaccines, once they are tested and approved. Currently, more than 250 vaccines across seven platforms are under development and trial. With the rising demand, the onus is already on the government to not only be able to deliver in time but to also find the most suitable logistics provider to be able to carry it out without an issue. However, before talking about delivery, it is first important to secure the medical supply chain to carry out the process. The biggest hurdles have been experienced in inbound logistics and distribution because of resulting bottlenecks in customs, along with limited air freight capacities, that have posed major challenges in the flow of PPE. It is simply because when the customs clearance procedures were relaxed, it resulted in damaged or deteriorated supplies. This is also where the logistics partner should ideally be able to help. They need to have access to a global shipping network to scale, local knowledge to help deliver the supplies, real-time date of demand and supply and last but not the least crisis experience which will assure quick adaptability to ensure high-quality services.
Keeping vaccine temperature in check
With different methods being used to produce the vaccine, it has been seen that four out of six vaccines are based on relatively new or experimental platforms. The other two use traditional methods which would likely come with different temperature requirements for transportation and storage. It would mean that the regional distribution capabilities, as well as packaging and transportation sustainability will be challenged because the vaccines will most likely be as low as -80°C or end up falling in the +2–8°C range. Since there will be potential temperature requirements and their implications for logistics, the study suggests that as a cautionary measure, the most ideal way is to prepare to transport the vaccine under the most extreme temperatures (-80 degrees celsius). Even if it is at a higher temperature range, the delivery will be possible because of the current standard vaccine logistics system.
Plan for effective vaccine distribution
The study states that since the announced production capacities are particularly high for vaccines of the novel RNA and viral vector types, the RNA platform, in particular, presents a higher probability of extreme logistics requirements. Hence, it is necessary for the pharmaceutical companies, governments, NGOs and logistics providers to prepare for the stringent scenario. It also goes on to estimate that to ensure global coverage for the next two years, some 200,000 movements by pallet shippers on 15,000 flights may be needed. However, several bottlenecks could play spoilsport given the urgency of the pandemic because of the number of shipments and the steady temperature requirements till the last mile of delivery. The ideal way of dealing with it is by using any three of the suggested end-to-end logistics systems for distribution - direct shipment, local cross-docking and local warehousing. Direct means taking the vaccines (either palletized or boxed) directly via truck or air, and it will be ideal in the initial global distribution of the vaccine or for small regions where the manufacturers are close. Local cross-docking is receiving entire palettes which are then broken down using cooling boxes before being labelled and transported by truck. It is the best solution to minimize cross-border shipping costs and works particularly well for small-region destinations that are far from the manufacturer. Local warehousing makes use of local storage to receive entire pallets which are then converted into parcel-sized units for warehousing and subsequent last-mile delivery. This could be used for subsequent vaccines that are not under stringent temperature requirements.
Innovation and sustainability
However, geographically delivery may pose a problem due to unavailability of proper infrastructure especially for cold-chain logistics. The differing temperatures may make it difficult to deliver to places like Africa, which have warmer climates and limited infrastructure. This is where the government needs to step in with the help of NGOs and figure out innovative solutions to deliver the vaccine. The need for a proper plan makes the study also highlight the need for sustainable measures in delivery and distribution. Every single government will have to consider reusable and recyclable packaging for proper waste management while also considering sustainable transport options.
Preparing for the future
While most of the above measures will be in action, there is a need for a plan to avoid any problems in the future, and the study has five immediate solutions. An emergency response plan, which entails being ready for the next pandemic by pre-planning how to identify infection rates faster and creating forecasting models to help deliver efficiently. It only leaves real-time collection of data for later to anticipate demand. Forging efficient public-private and inter-governmental partnerships now with medical supply producers and logistics service providers for the future. The current need for a vaccine distribution system will also eventually help improve and build a strong physical logistics infrastructure, which the study suggests should be a part of the future plan. It is also important to have the right IT-enabled methods to carry out a corresponding real time study to determine the efficiency of the supply chain. It should be able to frequently update inventory lists and give predictive information regarding both future demand and shipment routing. Lastly, giving importance to organisation and resources by creating a trusted response unit of experts will help execute everything efficiently. They should have the freedom and authority to act quickly with a clear mandate and an effective communication strategy to prevent a global health crisis in the future.
Read also:
How SAS Cargo is prepared to deliver the Covid-19 vaccine
How AirAsia's Teleport is ready to deliver Covid-19 vaccines