Hong Kong tops ACI's world busiest cargo airport ranking
April 10, 2018: According to the recent data released by Airports Council International (ACI), the cumulative air cargo volume across 20 busiest airports grew by 6.8 percent in 2017. <br></br> The airports collectively handled about 51 million metric tonnes of cargo, which represents 43 percent of global air cargo volumes. <br></br> Hong Kong tops the […]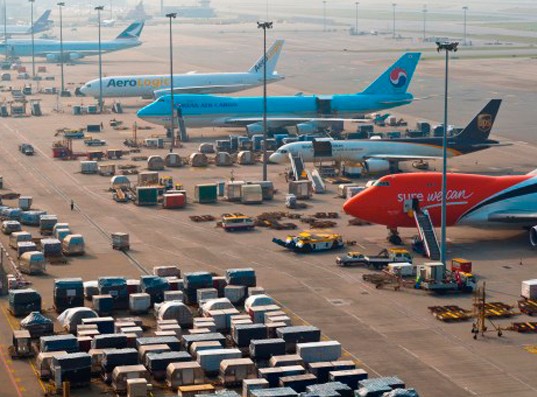 April 10, 2018: According to the recent data released by Airports Council International (ACI), the cumulative air cargo volume across 20 busiest airports grew by 6.8 percent in 2017.

The airports collectively handled about 51 million metric tonnes of cargo, which represents 43 percent of global air cargo volumes.

Hong Kong tops the list of ACI, as it reportedly handled over five million metric tonnes of cargo in 2017. Volumes at the Hong Kong International Airport (HKG) grew by 9.4 percent year-on-year. Shanghai, Chicago and Doha witnessed a double digit growth of 11.2 percent, 12.6 percent, and 15.0 percent, respectively.

According to ACI, the air cargo industry experienced a revival across several world's airports in 2017, and the upward trend continues in 2018. Even with the uncertainty regarding the threat of trade wars, and the growth of protectionist sentiments across the world, business confidence remains strong across inventory build-ups, and increased export orders in 2017.

The robust economic growth in the United States, along with an increase in global industrial production, followed by strong US dollar has boosted the inbound air cargo markets in the recent years.

"The surge in cargo volumes and passenger numbers across several world's airports will help in increasing the business and consumer confidence, at least in the short term," said Angela Gittens, director general, ACI World.

"The world's airports continue to be a vital link for growth of the economy, which the aviation sector provides," said Gittens.

"The universal access to online retail and e-commerce platforms represents a competitive pressure to the traditional brick-and-mortar retail shops in certain markets, but the huge growth in e-commerce has further fuelled the air cargo side of the airport business. It has resulted in increased global activity, especially in major markets, such as China and the US," said Gittens.

"The spectre of uncertainty in trade policy among major economies comes at a time when global commerce and our industry has recently thrived. The trans-pacific link, for instance, is an important ingredient in boosting international passenger traffic and international freight volumes," he said.

"Connecting people, business and places still remains paramount to the aviation sector, despite recent threats of a step backwards in the market liberalisation in some major economies," said Gittens.

Read also:
Hong Kong tops world's busiest cargo airports ranking once again
Hong Kong tops ACI World's 2019 rankings as largest cargo hub