Hong Kong Airport reports 1.5 percent surge in 2018 cargo volumes
Jan 14, 2019: Hong Kong International Airport (HKIA) has seen 1.5 percent year on year increase in cargo throughput during the year, according to traffic statistics released by the hub. The gateway has handled 5.1 million tonnes of cargo in 2018. During the year, HKIA handled 74.7 million passengers and 427,725 flight movements, representing yearly […]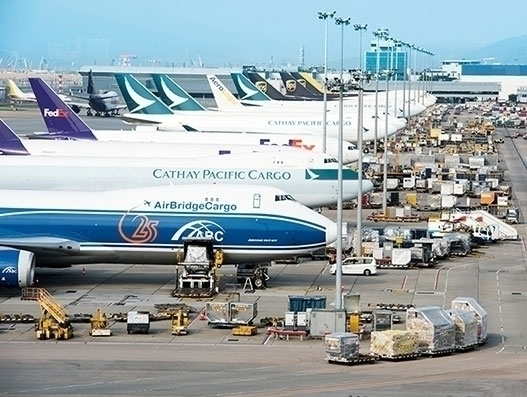 Jan 14, 2019: Hong Kong International Airport (HKIA) has seen 1.5 percent year on year increase in cargo throughput during the year, according to traffic statistics released by the hub. The gateway has handled 5.1 million tonnes of cargo in 2018.
During the year, HKIA handled 74.7 million passengers and 427,725 flight movements, representing yearly increases of 2.5 percent and 1.7 percent respectively.
Coming to December cargo volumes, cargo throughput slightly decreased 5.2 percent over December 2017 to 448,000 tonnes.
"Amid the uncertain global economic situations, both imports and exports dropped by 7 percent last month, resulting the decrease in overall cargo throughput. Amongst the key trading regions, traffic to/ from Europe and Southeast Asia decreased most significantly in the month," informed HKIA through a statement in its release.
During the reporting month, passenger volume during the month rose 1.7 percent yearly to reach 6.53 million. The growth was mainly driven by 3 percent growth in visitor traffic. During the month, Hong Kong resident travel also experienced 2 percent growth. Overall passenger traffic to/from Japan, Southeast Asia and Europe recorded the most significant increases.
Fred Lam, chief executive officer of Airport Authority Hong Kong (AA) said: "Looking forward, several capacity enhancement projects will commence to cater for the surging demand. The Terminal 1 Annex Building will commence operation in 2019. After the commissioning, there will be over 40 new check-in counters with self-bag drop facilities and two additional baggage reclaim carousels. The project will also provide more seats, shops and catering outlets in the expanded Arrivals Hall."
Also read: Hong Kong Airport registers strong cargo growth in July