Hong Kong Airport records steady traffic growth in April 2017
<p style="text-align: justify;">May 22, 2017: Hong Kong International Airport (HKIA) has seen steady growth in cargo and passenger traffic in April 2017.</p> <p style="text-align: justify;">Cargo volume and flight movements increased 8.9 percent and 3.1 percent to 398,000 tonnes and 34,740, respectively, compared to the same month last year. The continuing strong growth in cargo was […]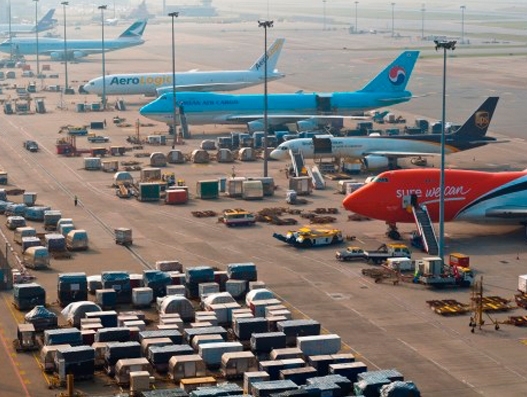 May 22, 2017: Hong Kong International Airport (HKIA) has seen steady growth in cargo and passenger traffic in April 2017.
Cargo volume and flight movements increased 8.9 percent and 3.1 percent to 398,000 tonnes and 34,740, respectively, compared to the same month last year. The continuing strong growth in cargo was largely attributed to a 14 percent year-on-year growth in exports. Amongst the key trading regions, North America and Europe increased most significantly in the month.
During the month, the airport handled 6.3 million passengers, registering year-on-year growth of 6 percent. Hong Kong residents' travel, which recorded a tremendous 38 percent growth in April, was the main driver of the passenger growth. Passenger traffic to and from Japan recorded the most significant increases.
Combining March and April to even out the seasonal impact of the Easter holidays, passenger volume, cargo tonnage, and flight movements showed year-on-year growth of 1.9 percent, 13.4 percent and 1.8 percent, respectively.
During the first four months of 2017, HKIA handled 23.9 million passengers and 1.5 million tonnes of cargo – up 1.4 percent and 10.9 percent, respectively, from the same period last year, and flight movements decreased by 0.1 percent to 136,540.
On a rolling 12-month basis, cargo tonnage registered a year-on-year increase of 7.3 percent, amounting to 4.7 million tonnes. Passenger traffic rose 1.5 percent to 70.8 million, while flight movements registered a 0.4 percent increase to 411,485.
Also read: Hong Kong Airport cargo volume up 3.5 percent y/y in first half 2018