Hong Kong Airport cargo volume up 3.5 percent y/y in first half 2018
July 16, 2018: Hong Kong International Airport (HKIA) has seen steady growth in cargo as well as passenger traffic in the first half of 2018. Over the first six months, the major Asian hub has handled 2.5 million tonnes of cargo and airmail that is an increase of 3.5 percent over the same period last […]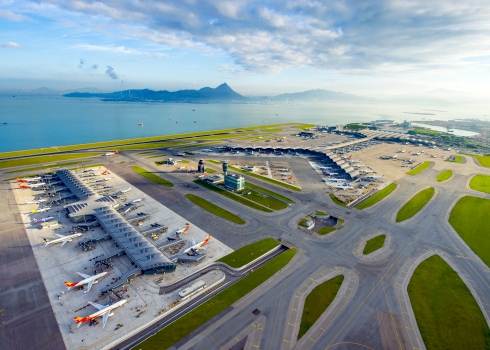 July 16, 2018: Hong Kong International Airport (HKIA) has seen steady growth in cargo as well as passenger traffic in the first half of 2018.
Over the first six months, the major Asian hub has handled 2.5 million tonnes of cargo and airmail that is an increase of 3.5 percent over the same period last year. The growth was attributed largely to transshipments.
From January to June of this year, HKIA handled 36.9 million passengers representing increase of 3.4 percent year-on-year. Visitor traffic and Hong Kong resident travel were the key drivers for passenger growth.
Revealing cargo traffic figures of June month, Hong Kong Airport mentioned that it has handled 424,000 tonnes of cargo and airmail, increasing 0.9 percent. Transshipments saw a strong increase of 14 percent, once again driving growth in cargo throughput. North America and Southeast Asia experienced the most significant growth among key trading regions.
In June, Hong Kong resident travel and visitor traffic grew by 9 percent and 8 percent, respectively, contributing the most to passenger growth. Passenger traffic to and from Southeast Asia, mainland China and Japan recorded the most significant increases.
On a 12-month rolling basis, cargo and airmail throughput increased 5.6 percent to 5.1 million tonnes year on year. Passengers and flight movements grew 4.3 percent and 2.9 percent to 74 million and 425,350, respectively.
Virgin Australia inaugurated daily direct flight service between Hong Kong and Sydney starting from July 2. In addition, Air Belgium will increase its flight service between HKIA and Brussels South Charleroi Airport to four times a week starting from August 2.