Hong Kong Airport obtains high court order to continue interim injunction
Aug 23, 2019: Airport Authority Hong Kong (AA) has obtained a high court order for the continuation of the interim injunction. The order was granted on August 13 after the protestors brought unprecedented chaos and violence to the airport operations. It has been renewed in wake of another round of planned action targeting airport on […]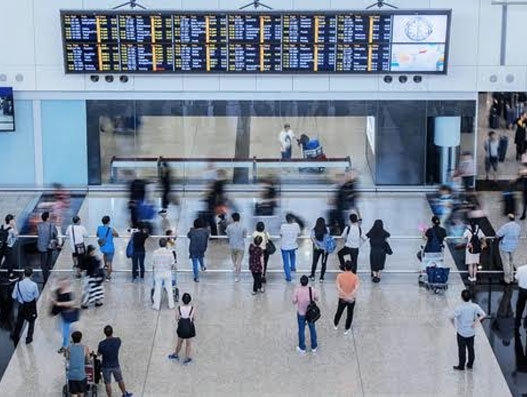 Aug 23, 2019: Airport Authority Hong Kong (AA) has obtained a high court order for the continuation of the interim injunction.
The order was granted on August 13 after the protestors brought unprecedented chaos and violence to the airport operations.
It has been renewed in wake of another round of planned action targeting airport on Saturday, according to reports.
The interim injunction restrains persons from unlawfully and wilfully obstructing or interfering with the 'proper use of Hong Kong International Airport'.
The airport, that remained shut in mid-April for few days due to the controversial Extradition bill protests, has informed that the order, as varied, will maintain the status quo until trial or further order of the court.
A statement from the Airport Authority Hong Kong reads: "Any person who neglects to obey or comply with the order, or any person who assists or incites, aids or abets another in disobeying the order may be held in contempt of court, and is liable to imprisonment or a fine. Enforcement proceedings may be taken to compel persons to comply with the order."
In addition to this, the airport stated that blocking roads connecting to the airport may constitute acts of unlawfully and wilfully obstructing or interfering with the proper use of the airport.
Persons are also restrained by the order from attending or participating in any demonstration or protest or public order event in the airport other than strictly in compliance with the order.
The order expressly provides that nothing in the order shall be construed as authorising any demonstration, protest or public order event contrary to the Public Order Ordinance.
Airport Authority Hong Kong implements access control to terminal buildings
Meanwhile, the access control plan implemented for the terminal buildings at the airport will continue upon further notice.
Hong Kong Airport resumes operations after brief closure

Currently, operations have resumed at Hong Kong airport. This was echoed by Cathay Pacific statement on its website that informed that Cathay Pacific's operations are operating as scheduled, without any delay.