HKIA sees continuous growth in air traffic in September
OCT 19, 2015: Air traffic at Hong Kong International Airport continued to grow in September. During the month, passenger volume rose by 6.3 percent to 5.4 million, while aircraft movements increased by 3.3 percent to 33,085 compared to the same month last year. Cargo volume handled also recorded a rise of 1.1 percent year-on-year to […]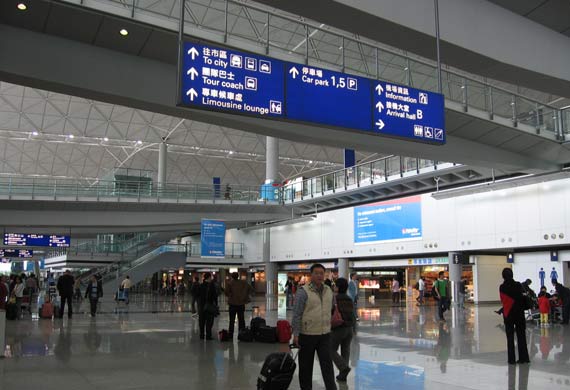 OCT 19, 2015: Air traffic at Hong Kong International Airport continued to grow in September. During the month, passenger volume rose by 6.3 percent to 5.4 million, while aircraft movements increased by 3.3 percent to 33,085 compared to the same month last year. Cargo volume handled also recorded a rise of 1.1 percent year-on-year to 368,000 tonnes in September, after declining in recent months.
The rebound in air cargo traffic in September was primarily due to a 3 percent year-on-year growth in exports. Imports experienced negligible growth; however, transshipments decreased by 3 percent compared to the same month last year. Amongst the key trading regions, traffic to / from North America and Australasia increased most significantly.
The growth in September passenger traffic was mainly driven by 12 percent year-on-year growth in Hong Kong resident travel. Transfer/transit traffic also grew by 7 percent year-on-year. Traffic to / from Japan and Southeast Asia also increased significantly. Meanwhile, during the National Day Golden Week from 1 October to 7 October, overall passenger volume continued to rise by 4 percent, with the number of visitors rose by 10 percent compared with last year.
In other news, HKIA recently received Payload Asia's "Asia Pacific Airport of the Year – Industry Choice" Award. Cissy Chan, executive director, commercial of Airport Authority Hong Kong said, "We are honoured by the industry's recognition of HKIA for the second consecutive year. This accolade serves as testament to the combined efforts of our cargo operators and workers, as well as our other business partners in the air freight industry. HKIA has been the world's busiest cargo airport for five consecutive years, and we will continue to offer the utmost efficiency and reliability to our customers, as we strive to maintain the airport's status as a leading international and regional aviation hub."
Read also: HKIA sees buoyant growth in air traffic and cargo throughput in February