HKIA sees buoyant growth in air traffic and cargo throughput in February
March 19, 2018: Hong Kong International Airport (HKIA) witnessed a strong growth in all three air traffic categories during February. <br></br> During the month, cargo throughput rose by seven percent year-on-year to 315,000 tonnes. Similarly, passenger volume rose by six percent to 5.82 million, while flight movements increased by 3.5 percent to 32,320 compared to […]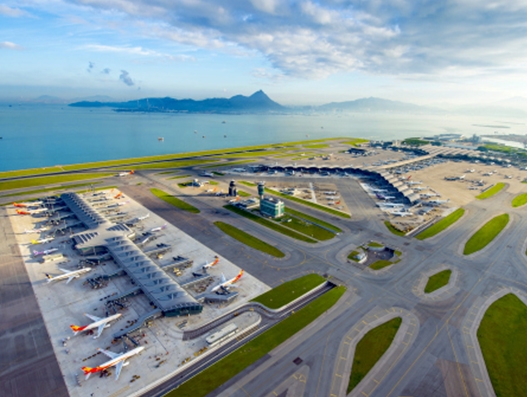 March 19, 2018: Hong Kong International Airport (HKIA) witnessed a strong growth in all three air traffic categories during February.

During the month, cargo throughput rose by seven percent year-on-year to 315,000 tonnes. Similarly, passenger volume rose by six percent to 5.82 million, while flight movements increased by 3.5 percent to 32,320 compared to the same month last year.

Cumulating figures for the first two months of 2018, HKIA handled 725,000 tonnes of cargo, 11.9 million passenger trips, and 68,305 flight movements, signifying growth of 8.6 percent, 2.3 percent and 2.6 percent, respectively, over the same period last year.

The combined growth of passenger volume was driven by five percent year-on-year growth in visitor traffic. During the period, traffic to and from Mainland China and Japan recorded the most significant increases.

The overall growth of cargo throughput during the first two months was mainly attributed to a 12 percent year-on-year increase in exports. Transshipments also recorded growth of seven percent. Among key trading regions, cargo throughput to and from Europe and North America showed the most significant increases.

Steven Yiu, acting deputy director, service delivery, of Airport Authority Hong Kong said, "In order to cope up with the expected surge in travel during the Easter holidays, about 70 extra flights will be arranged between March 27 and April 9. Popular destinations include Taipei, Seoul and Tokyo. The airport community will work closely to ensure efficient airport operations during the festive period. HKIA has also prepared several features in the terminal to celebrate the season with passengers, which features singing and dance shows, as well as busking from students and alumni of The Hong Kong Academy for Performing Arts' Extension, and the busker of Continuing Education for Life and Hong Kong Art Centre."

During the last 12 months, HKIA handled five million tonnes of cargo, thereby recording year-on-year increases of 9.3 percent. Meanwhile, passenger throughput and flight movements also increased by 3.6 percent to 73.1 million and three percent to 422,395, respectively.

Read also: HKIA sees continuous growth in air traffic in September