HKIA cargo throughput surges by 11.3% from Jan- June
<p style="text-align: justify;">July 17, 2017: Hong Kong International Airport (HKIA) has recorded growth in all three air traffic categories in the first half of 2017. The significant increase was seen in cargo throughput. From January to June this year, HKIA handled 2.3 million tonnes of cargo, which is 11.3 percent higher than the same period […]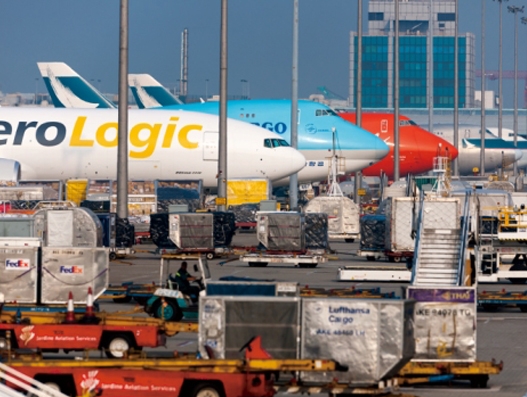 July 17, 2017: Hong Kong International Airport (HKIA) has recorded growth in all three air traffic categories in the first half of 2017. The significant increase was seen in cargo throughput. From January to June this year, HKIA handled 2.3 million tonnes of cargo, which is 11.3 percent higher than the same period last year. The strong cargo throughput was primarily due to higher exports coinciding with an improvement in global trade.
In June, cargo throughput was 410,000 tonnes, representing year-on-year growth of 11.4 percent.
A 17 percent year-on-year increase in June exports led to high growth in cargo tonnage for the month. Transshipments also registered strong 10 percent growth. Amongst key trading regions, Europe and North America saw the most significant increases in June.
"As we see growth in air traffic, flight services at HKIA also continue to expand. Recently two new airlines started operating at HKIA to provide more choices and convenience to passengers. Virgin Australia started operating five return flights per week between Hong Kong and Melbourne in July, while Air Japan commenced the operation of daily flights to Tokyo's Narita International Airport in June. Also, Hong Kong Airlines expanded their service to include a daily direct flight to Vancouver in June," said Henry Ma, GM, Airport and Industry Collaboration of Airport Authority Hong Kong (AA).
Passenger throughput and flight movements climbed 1.3 percent and 0.9 percent year on year to 35.7 million and 206,560 respectively. Passenger traffic was driven by the continued growth of travel among Hong Kong residents. Passenger traffic and flight movements amounted to 5.9 million and 34,590 respectively, representing increases of 0.5 percent and 2.4 percent in the month of June.
On a rolling 12-month basis, cargo throughput increased 9.0 percent to 4.8 million tonnes year on year. Passengers and flight movements grew 1.1 percent and 0.5 percent to 71.0 million and 413,345 respectively.
Also read: HKIA sees buoyant growth in air traffic and cargo throughput in February