Heathrow reports busiest January ever, handled 133,000 tonnes of air cargo
February 12, 2018: Heathrow made a flying start in 2018, posting its best ever January for handling record cargo and air passengers. <br></br> The UK's only hub airport handled over 133,000 tonnes of cargo in January, registering a jump of 10.6 percent in export volumes. Top destinations for cargo growth were the US (1,214 tonnes), […]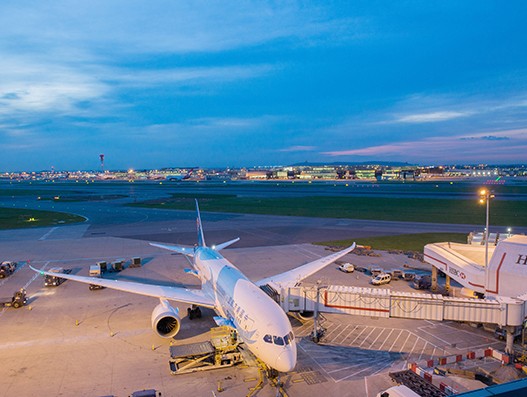 February 12, 2018: Heathrow made a flying start in 2018, posting its best ever January for handling record cargo and air passengers.

The UK's only hub airport handled over 133,000 tonnes of cargo in January, registering a jump of 10.6 percent in export volumes. Top destinations for cargo growth were the US (1,214 tonnes), Spain (1,070 tonnes) and China (966 tonnes).

Similarly, the passenger number touched 5.8 million during January, up by 1.1 percent compared to 2017. South Asia and Latin America also witnessed remarkable growth, up by 11.3 percent and 6.9 percent, respectively.

Domestic flights were one of the key drivers of growth, with UK flights up by 6.9 percent in the first month of 2018, followed by the increase in uptake of Flybe's offering.

John Holland-Kaye, CEO of Heathrow said: "Heathrow started with a bang in 2018, witnessing record passenger numbers and cargo volumes. Heathrow's expansion is expected to connect global trading routes with Britain's economy, as we leave the EU."

Read also: Heathrow's shareholders to invest additional £650 million into the airport