FROM MAGAZINE: GSSAs strengthen trade lifeline amid pandemic
Even though the globe is in a panic due to Covid-19, the cargo industry has shown its worth in moving key products in an emergency situation to support billions of people. GSSAs believe cargo is life support and is helping the aviation stakeholders to overcome the current challenges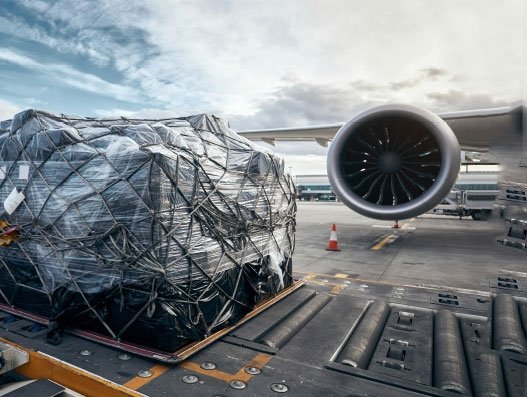 Even though the globe is in a panic due to Covid-19, the cargo industry has shown its worth in moving key products in an emergency situation to support billions of people. GSSAs believe cargo is life support and is helping the aviation stakeholders to overcome the current challenges.
Within a month the International Air Transport Association (IATA) seems to have the busiest hours and tedious experiences due to the rapidly spreading Covid-19 pandemic. The initial data released by the association at the end of February threatened to slash $29 billion of this year's revenue for global airlines, mostly Chinese carriers. A couple of weeks later, it urged aviation regulators worldwide to suspend airport slot rules immediately. No sooner it estimated that the industry passenger revenues could plummet $252 billion below 2019's figure – overwriting the earlier projection of $113 billion revenue loss.
In an IATA release dated March 25, Alexandre de Juniac, director general and CEO, IATA cited, "Air cargo is a vital partner in the global fight against Covid-19. But we are still seeing examples of cargo flights filled with life-saving medical supplies and equipment grounded due to cumbersome and bureaucratic processes to secure slots and operating permits. These delays are endangering lives. All governments need to step up to keep global supply chains open." Air cargo is on the front line, not only fighting coronavirus but ensuing that global supply chains are maintained for the most time-sensitive materials.
When airlines are urging for financial security from the governments, the general sales and service agents (GSSAs) are even finding plunge in their business but freighters and cargo-only passenger flights flying during the pandemic have been injecting positive response. CEO Ingo Zimmer of ATC Aviation comments, "We have suffered in the same way our airline customers suffered. Most of the passenger flights have been cancelled and this capacity is lost and cannot be sold. But on the other hand, freighter airlines represented by us have increased their frequencies. Some passenger flights are operated without passengers but only for cargo. We have chartered some capacities. The yields for most destinations have increased. This helps us and our partner airlines. We are in the same boat."
Commenting on the slot suspensions and airlines ceasing or cutting down the operations affecting GSSAs, Stephen Dawkins, CEO, Air Logistics Group (ALG) states, "All business has suffered during this period but GSSA companies can adapt. Our business is very diverse, and we have access to passenger and cargo capacity as well as excess charter capacity. We can mitigate our risk as we have a very strong network across the world which has been built up over the last 26 years. In 2019, we processed 335,000 metric tonnes of cargo. 2020 will, of course, be a challenge. We are still busy with enquires for freighters, passenger flights carrying cargo and of course charters and we are finding unique solutions for our clients."
Joseph Lawrence, president of Canada-based Airline Services International (ASI), which saw a 25 percent increase in tonnage and a 39 percent increase in the number of transactions last year says, "It depends on the GSSA, and its portfolio of airline partners. For GSSAs that have a mix of belly and freighter carriers, have been able to divert belly cargo to the airlines that continue to operate freighter or charter flights. GSSAs working primarily with passenger airlines have had and will continue to experience major setbacks. However, several of the airlines are presently operating passenger flights just for cargo to support the urgent need for medical supplies."
Group Concorde, an India headquartered GSSA has helped in moving pharma shipments out of Oceania, Thailand, Philippines, Asia, and Australia amid pandemic. China Airlines Cargo which has a partnership with Group Concorde has to suspend operations for a week due to 21 days lockdown in India.
Prithviraj Chug, director, Group Concorde cites, "GSSA representing airlines who have belly-hold cargo are suffering as most airlines suspended passenger operations. During a holiday season, we know that the volumes will be low but there is a lot of uncertainty now. As we represent freighters also, we were only operating in India amid crisis but that too came to an end due to the lockdown, resulting in lack of transportation. The cargoes are ready but the exporters do not have any mode of transport to move it out of the warehouses and even customs clearance is not happening at the moment."
IATA excluding air cargo operations from Covid-19 restrictions has been improving the business of air cargo stakeholders. And to provide seamless supply chain operations and quick decision making, the cargo industry relies on technology platforms. Manuel Galindo, CEO of WebCargo by Freightos says, "Now more than ever, we are seeing the importance of real-time cargo. Despite social distancing, we are seeing 90 percent quote searches on our WebCargo Sky rate look-up platform from freight forwarders in Italy, indicating the logistics industry is still working almost full force despite a complete national shutdown. Also, last week our team saw the second-highest number of eBookings ever. Despite the challenges of Covid-19, the logistics industry, and the air cargo industry, in particular, is going strong. We are committed to supporting our partners' digitisation efforts as demand for real-time rates and capacity continues. This is truly a pivotal time for air cargo."
Maintaining on similar lines, Moritz Claussen, MD of cargo.one states, "The past weeks have been unlike anything this industry has seen in recent history. With China shutting down in January, we saw capacities diminishing and freight forwarders desperate for allocations into the country. The fight for allocation has only gotten worse since the US travel ban and Europe's decision to close down its borders. All these developments have massively increased the relevance of e-booking solutions. We can see this in our rapidly growing booking numbers, transaction volumes and our regular feedback call with customers. Of course, we are now also benefiting from the strategic decision to bring on freighter-heavy partners such as Lufthansa Cargo, Etihad Cargo, and AirBridgeCargo. For example, we launched the freely accessible cargo.one Covid-19 Air Cargo Dashboard which shows the current operating status of more than 50 airlines around the world."
In the upcoming weeks, cargo.one will also further accelerate the onboarding and integration processes with new partners, to enable them to digitally distribute their capacities as soon as possible.
Recently at the Air Cargo India 2020 in February, Galindo hinted on a few developments that the company plans to launch in a couple of weeks. But officially launching this month, he reveals, "We have launched dynamic capacity, pricing, and eBooking with Etihad Cargo, starting with Europe and soon rolling out globally. SAS Cargo will be rolled out as soon as their operations resume post coronavirus schedule adjustments. And there are 11 other airlines in our pipeline for rollout in the coming months. With new airlines, we anticipate new GSAs coming on board as well, as they play a vital role in the supply chain ecosystem. We have seen this with airlines launched previously, and we expect this to continue," he added.
cargo.one has grown the team significantly since January, integrating new airlines while at the same time delivering new product features. Claussen says, "Amongst those features is the option for freight forwarders to share live quotes with the team or colleague for direct booking. This feature is designed to benefit pricing desks significantly. Further, we have introduced an array of data products, to support our customers in making data-driven decisions and monitoring their performance."
cargo.one has recently signed deals with Nippon Airways, TAP Air, ANA and signed agreements with three additional airlines and are in advanced talks with four more.
From GSSA point of view, Lawrence shares a different perspective on the booking platforms. He adds, "Today we are inundated with offers from organisations offering us new and improved booking systems and platforms. However, it is still a challenge to convince our freight forwarding customers to adopt online booking or tracking. They either have their system and processes that they are unable to deviate from or prefer the current process of calling or emailing to make a booking. Therefore, it has not changed or improved the booking process for us."
Mentioning how freight booking platforms are adding advantage to GSSAs, Dawkins observes, "Digital platforms are very much a positive introduction to our business, its positive to see how successful they have become. But GSSA companies can offer their forwarding clients niche solutions and offer airlines a flexible revenue contribution. We still have local people at the end of the phone if something goes wrong, to support our forwarding and airline clients."
On average, ALG bids for three to four contracts per week.
The upcoming challenges witnessed for GSSAs are the airlines ending agreements with them. Antonov Airlines has confirmed that its GSSA tasks will be handled in-house at its headquarters in Ukraine which was handled by the UK-based Dreamlifts. Similarly, Aer Lingus ceased business with Aviareps in key mainland European countries.
Speaking on such an evolving threat, Zimmer says, "Airlines might try the direct sales option when yields increase and their capacity goes up. But you need a critical mass to do that. There are still huge mixed airlines operating freighters and passenger aircraft and working with GSSAs. The demand for the GSSA option is still high. We work on several tenders in a week. ATC Aviation gained four new airline contracts during the last 3 months. The GSSA solution offers a lot of benefits for an airline. The costs are linked with the production and you do not have fix costs. When it comes to a drop in demand or a terrible crisis like now, there is the burden with the monthly fix costs for an airline with own sales offices."
Meanwhile, Brainways' acquisition in January 2020 is one step ahead for ATC's footprint to expand in Austria and Eastern Europe.
"The option for airlines to take their cargo sales in-house has been around since we started back in 1989. But we have generally seen more airlines stick with the GSSA option as they cannot provide the manpower required to support their sales, operations and customer service requirements in their markets. A GSSA on the other hand, would offer the airline, not just an office where they have on-line flights, but provide them with sales offices throughout the territory, insuring total coverage," Lawrence notes.
Nine out of 10 requests, ASI receives is for ad hoc shipments. As this has been the reality for the company for 25 years, it streamlined and develop new processes to respond to these inquiries in the most efficient manner. Dealing with airlines operating in different time zones, ASI has implemented revenue management systems and processes to handle these requests and ensure a response within 20-30 minutes.
Observing the impact on revenue while dealing with high-density cargoes and e-commerce packages, Dawkins says, "Not an easy answer! Our world is significantly changing, even more with Covid-19. E-commerce is a must for every household now. The wide range of products to fly and convenience of delivery - it's the future. Some e-commerce giants have already set up their operations, others will follow. It feels very much now that our industry is significantly changing, as it did 30 years ago, with the arrival of DHL, FedEx, and UPS. Again, we in 2020 will be realising a significant value-added tool allowing airlines to revenue manage their business on a shipment-by-shipment basis if required. Exciting developments ahead!"
Along the similar lines, Lawrence states, "The concern we all have is that the e-commerce packages takes a lot of available space and displaces higher yield cargo. This is of even greater concern for lane segments that are higher in demand. So it comes down to managing capacity and product mix to fully utilize the available capacity. We do our best to price the product so that we are maximising the revenue that is generated for that flight. The current crisis certainly had an impact on the handling of e-commerce, as capacity is short and lower rates are no longer available. This could continue for the next several months and the shippers will be forced to pay the higher rates if they want to continue moving these shipments."
ASI has been appointed as the GSSA for Wings Onboard Courier Network in Canada last October. Since partnering with Wings OBC, ASI has seen that there is a huge demand for this service in Canada and has moved auto parts, pharmaceutical products, manufacturing parts, aircraft on ground (AOG) shipments, and even some high-value packages like diamonds.
During the current situation, WebCargo sees more forwarders signing up to the platform to have live information via API (application programming interface) on capacity and rates. "These are customers from different regions, suggesting that live connectivity for rates, capacity, and eBooking will be a crucial part of supply chains moving forward. Our team in India is reporting large numbers of forwarders shifting to WebCargo as they look to keep supply chains moving. We are a truly global business delivering global solutions in a complex business environment. It is our hope and intention to continue to bring all the players in the ecosystem together, digitally, to help keep goods moving as we battle the virus worldwide," Galindo states.
As of March 26, IATA strengthened its call for urgent action from European governments to provide financial relief to airlines. The latest IATA scenario for potential revenue loss by European carriers is $76 billion and passenger demand is projected to be 46 percent below 2019 levels. A decline of this magnitude puts at risk about 5.6 million jobs and $378 billion in European gross domestic product (GDP) supported by air transport.