Grounded by the virus crises, aircrews serve the NHS
As curbed demand for passenger jets has prompted trimming of workforce for many airlines, a few airlines have stepped up and resourcefully asked their staff to join the medical workforce at NHS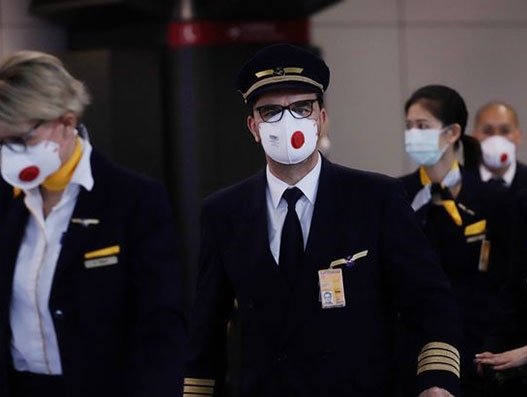 Fast forwarding the Covid-19 pandemic panic to the current times: most passenger flights still remain grounded, cargo is still filled to the brim in the aircraft bellies and has moved to the cabins, while being delivered from one relief centre to another at an alarming rate, globally. Many airlines saw their aircraft fly cargo-only for the first time and new guidelines are being pushed to facilitate these new shipping arrangements.
The vital role air cargo plays in meeting supply chain demands is growing more and more in sight, and in times of pandemic, it is safe to conclude that air cargo is lifting life. However, a single air travel makes it evident that airlines thrive for service and safety and that it is for the people and by the people, and in times like these when the airlines are grounding their passenger services, a power of communal movement of cabin crews is at work.
As curbed demand for passenger jets has prompted trimming of workforce for many airlines, a few airlines have stepped up and resourcefully asked their staff to join the medical workforce to fight the battle against the novel coronavirus. As cabin crews are trained for basic medical assistances, which also includes cardiopulmonary resuscitation (CPR), and with additional training, the mobilisation of crews becomes all the more important and wanting.

easyJet and Virgin Atlantic have written to 9000 and 4000 employees respectively to join the NHS workforce amid the coronavirus pandemic.

Health emergencies encircling the global health pandemic has overwhelmed the healthcare systems in many countries, and with nurses, medics working round-the-clock, the system is in desperate need for volunteers, especially the National Health Services (NHS). On March 30, easyJet, a British airline group, wrote to 9,000 staff, based out of the UK, inviting them to volunteer for further training before helping out at the critical care field hospitals in London, Birmingham and Manchester.
Tina Milton, Director of Cabin Services for easyJet, said: "We have all needed the NHS at some point in our lives and so we are so proud that our crew can now help to support the NHS at this crucial time. The NHS is at the forefront of dealing with this health emergency but the training and skills our cabin crew have, working closely with the medical professionals, could help make a real difference."
Cabin crews and staffers who decide to join the frontline will be given expert training and will then be asked to take part in supportive roles under the guidance of trained nurses.
In another case, Virgin Atlantic has already contacted 4,000 of its employees, prioritising those who already have relevant skills that could be leveraged on the sites immediately with an assurance that the volunteers will continue to receive the pay by the airlines.
Corneel Koster, Chief Customer Officer at Virgin Atlantic, said: "We are very grateful to the NHS for everything they are doing in extremely challenging circumstances and we're committed to doing all we can to support the national effort against the rapid acceleration of Covid-19." He added, "We are very proud of our highly skilled people at Virgin Atlantic and since the Government's Coronavirus Job Retention Scheme was announced, we have been inundated with our employees looking to help other organisations at this time of crisis. The NHS approached us with this unique opportunity as they recognise the value and experience our medically trained cabin crew and trainers will bring to the incredible Nightingale Hospital initiative."
The NHS has invited staff from both the airlines to volunteer at the new 4,000-bed clinic being built at the ExCel centre in east London. Their services will also be needed in clinics planned in Birmingham and Manchester.