Ground handling firm Swissport wins tender for 15 airports in Morocco
Sep 18, 2019: Swissport International has won a license for ground services at 15 airports in Morocco. The new license, effective October 1, 2019, has a term of seven years and is valid for the airports in Agadir, Al Hoceima, Casablanca, Dakhla, Errachidia, Essaouira, Fès, Laâyoune, Marrakech, Nador, Ouarzazate, Oujda, Rabat, Tangier and Tetouan. Prevailing […]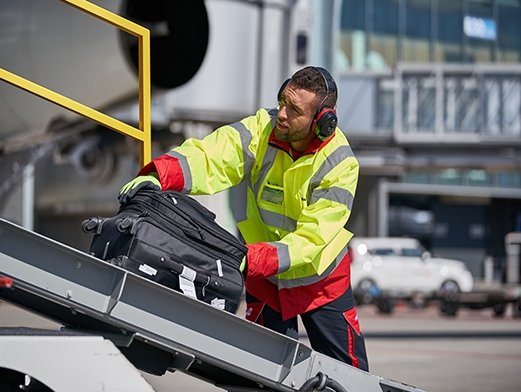 Sep 18, 2019: Swissport International has won a license for ground services at 15 airports in Morocco.
The new license, effective October 1, 2019, has a term of seven years and is valid for the airports in Agadir, Al Hoceima, Casablanca, Dakhla, Errachidia, Essaouira, Fès, Laâyoune, Marrakech, Nador, Ouarzazate, Oujda, Rabat, Tangier and Tetouan.
Prevailing against six competitors, the company won the global tender for airport ground handling services by the Moroccan airport operator ONDA.
Setting straight ground handling priorities
Christophe de Figueiredo, CEO Swissport Morocco said: "Since 2012, our service agents and ramp personnel have all been working with great dedication to exceed the high expectations of our airline clients in Morocco. At our Moroccan locations, we will continue to invest in highly trained staff and deploy state-of-the-art equipment, many of which will be electrically powered to further improve our carbon footprint."
By 2021, for example, Swissport will convert most of its fleet of ground support equipment at Marrakech airport to electric propulsion.
Under the new concessions, Swissport will in total invest over 20.7 million USD in the renewal of its equipment of baggage carts, aircraft tow tractors and cargo loaders.
Swissport is the second largest airport ground services company in Morocco after local Royal Air Maroc, and serves a total of 22 airline customers such as Air Arabia, Air Canada, British Airways, Easyjet, Lufthansa, Ryanair and TAP Air Portugal.
Swissport recently won a five-year contract from Swiss International Air Lines, covering load control services for the airline's entire continental operation in Europe from its CLC center in Casablanca (excluding outbound flights from Zurich and Geneva).