Get ready for big supply chain overhaul in North America
As in any crisis, air cargo is attracting freight from all other modes of transport across the globe due to its value proposition. North America is not a different story.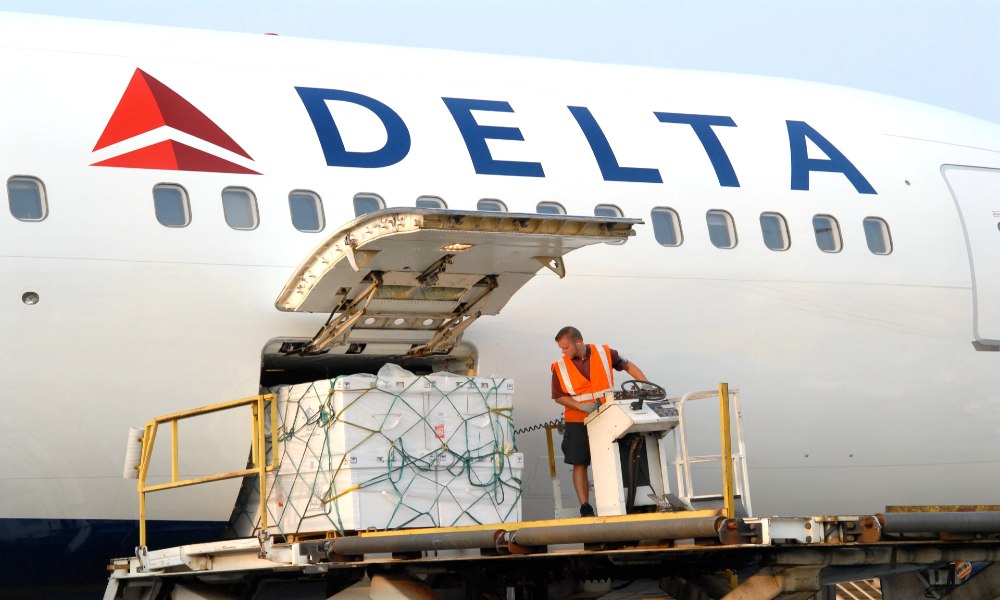 As in any crisis, air cargo is attracting freight from all other modes of transport across the globe due to its value proposition. North America is not a different story. However, the dynamics of the shift here has left airports facing congestions and airlines staff shortage.
After completing just one month in the White House, the United States president Joe Biden on February 24, 2021, signed an executive order requiring a review of supply chains within 100 days triggered by pandemic-led disruptions. On June 8, the White House released the report identifying the fragility of the US supply chains on four critical products: semiconductor manufacturing; large capacity batteries; critical minerals and materials; and pharmaceuticals and APIs. This pointed at underinvestment in domestic production, private sector prioritization of low-cost, unregulated labour markets and unfair trade practices by competitor countries.
The report is perceived as the completion of its first step towards significantly, if not completely, overhauling the global supply chains connected to the US and North America with wide-ranging reforms and geopolitical strategies. So in the coming months and years, supply chain executives and companies not just in air cargo but across all modes should expect a significant shift in commodity flows.
As a result of the capacity cut and surge in demand the North American markets has brought many changes in the air cargo operations including the increased demand for freighters, as belly capacity is down, and the increased activities in cargo gateway airports which caused several operational challenges to airports as well as airlines.
North American domestic air cargo
Despite the cargo surge and congestions reported in many North American Airports, the data released by the US Census Bureau in June 2021 shows that the ratio between inventory sizes and sales of US retailers dropped to a new historical low in April 2021. It shows the sheer size of supply-demand imbalance in the North American market.
Jannie Davel, managing director commercial, Delta Cargo, informed that the airline has seen a strong increase in US domestic and cross-border e-commerce movements as well as high demand for pharma shipments, especially the Covid-19 vaccines.
Davel has identified a couple of trends in the air cargo industry as well.
"As restaurants start to re-open, we are seeing an increased demand for food speciality items and perishables. As the perishable season develops, we are seeing strong demand from Alaska for the fish season, as well as the shipment of cherries from Washington state," he said.
"In addition," he added, "We are seeing a shift over the past couple of months from ground to air, as customers look for faster transit times. The changes in the automotive supply chain are driving increased domestic demand from nearshoring and the restocking of distribution centres."
Davel noted that the most common air lanes within the US are the transcontinental services, such as Los Angeles-New York-JFK and then the onward connections to their transatlantic services.
Covid-19 impacted not just people's lives but also their overall economics and as the inability to spend money on travel & services led people to spend more money on goods.
Edward DeMartini, vice president, air logistics development North America at Kuehne+Nagel, said, "Coupled with the large fiscal support measures passed by most governments this culminated into one of the largest increases in overall demand for goods. This is shown in the inventories to sales ratio (ISRATIO) hitting lows not seen in the last 10 years."
In terms of the domestic air cargo industry, DeMartini argues that it has not changed too much as the bulk of the domestic market is supporting postal and e-commerce/parcel flows, and this has typically been managed by airline integrators whose fleets have continued to fly during Covid-19.
"However", he said, "the one impact that has occurred over the last years and Covid-19 has reinforced has been the growth of Amazon Air, which is Amazon's dedicated fleet of aircraft to support the cargo flows of their e-commerce shipments across North America."
Nihal Wickrema, vice president – strategy & revenue optimization, National Airlines noted that, with Covid-19, almost all commodities became air cargo due to port congestion created by lack of workforce and container recycling which impacted the ocean transportation.
National Airlines, the on-demand Orlando based air cargo operator, serves the imports and exports out of the US rather than the domestic logistics.
"Since most of the imports are from the Far East, National has the competitive edge with the transpacific unlimited traffic rights and shorter flying compare to transatlantic operators. Being a charter operator with 6 B747-400BCFs and a team dedicated to deploying capacity and setting up flights in short notice, National takes the lead when it comes to last-minute requirements," he said.
"With the choice of operating to any airports in the US, National could provide solutions for the customers to overcome the airport congestions at main airports like ATL, ORD, JFK and offering other alternate airports to make the logistic faster than of the schedule operators," he added.
Alan White, chief growth officer, National Air Cargo, said, "E-commerce traffic is at an all-time high and National has also been busy in the automotive sector as we've seen the shortage experienced in semiconductors that are manufactured predominantly in the Asia region to keep up with demand so we are supporting the expedited movement of these parts as much as possible."
"Demand in hi-tech, fashion is also very positive in terms of flows into North America. Consumables and materials that traditionally were moved via ocean are switching to air as a result of issues with container availability, increased shipping transit times so the Just-in-Time concept is very much in play through the air corridors that have been set up," he added.
Congestion, staff shortage
Gateway airports are witnessing huge congestions caused by increased inflow, staff shortages and infrastructure limitations as Covid-19 had a direct impact on the international cargo flows of freight coming into and out of North America where the international travel restrictions for passengers has removed a significant widebody belly capacity.
DeMartini, said, "This removed a lot of aircraft used for shipping heavy airfreight cargo and it also limited not just the available cargo capacity but focused cargo flows into airports that are more regularly used by freighters."
"For instance," he added, "An airport like Detroit had a large number of international passenger flights where airfreight cargo could be put into the belly of those aircraft, but with just a limited amount of those flights available it has forced shippers to use Chicago O'Hare more for both imports and exports. Thus we are seeing heavier cargo flows into those legacy gateway airports like Atlanta, Chicago, Dallas, JFK, Los Angeles, Miami, Toronto and Mexico City just to name a few."
"This, coupled with staff shortages at airlines, ground handling agents and truck drivers, has further compounded the congestion of cargo at airports thereby increasing overall lead times for freight to complete its journey," he said.
In line with what DeMartini had said, Davel noted, "Airport infrastructure and the shortage of ground handling resources are driving unprecedented congestion in-and-out of airports and related cargo business parks and warehouses. All carriers are staffing as quickly as possible, with the surge in cargo volumes and demand, however, staffing is a challenge," he added.
Capacity constraints
There is still a severe shortage of capacity not just in the North American market but globally as over 50 percent of the widebody belly capacity is still missing from the global market as nearly all international passenger travel restrictions still exist.
DeMartini said, "Those airlines with either dedicated or partial freighter fleets have continued to fly their aircraft nearly nonstop, but even with a 20 percent increase in the global freighter fleet, this has not been enough."
Specifically for the North American market, this stuck out not just due to the heavy demand but historically the North American passenger airlines did not have freighter fleets (Delta, United Airlines, Air Canada) like their European counterparts (Lufthansa, AF-KLM).
DeMartini said, "This lack of capacity has led to a larger freighter demand and increased demand to convert older passenger widebodies into freighters. Air Canada announced that they were not just bringing back dedicated freighters to their fleet but converting their old 767s since it would take years to acquire newly built freighters from Airbus or Boeing. Moving forward we will continue to have a shortage of freighters and a heavy reliance on 747 & 777 freighters in the current market while airlines wait on newly built deliveries or the conversion of some of those older aircraft like the 767."
Neel Jones Shah, executive vice president & global head of airfreight, Flexport, in a recent Cargo Masterminds interview with The STAT Trade Times, said, "Narrow-body aircraft are going to play a bigger role in many lane segments. United Airlines placed a big order for Airbus A321 aircraft. Some of which they will use in the North Atlantic to connect their hub in New York or Washington with points in Europe."
"There is a shift going on here. The belly capacity available for air cargo on international flying is going to be reduced over what it was in pre-pandemic. Freighters will have a very important role to play," he added.
Wickrema, said, "Most of the MROs in the world cannot coop with the workload and lack of adequate workforce. Intending to increase the fleet with more and more converted B747-400s, National take the challenge in meeting the demand of aircraft in the coming years.
Meanwhile, Davel informed that capacity in the domestic U.S. market is coming back.
"Historically this has not been a big freighter market outside of the integrators. However, capacity based on passenger demand is driving larger aircraft. At Delta, we have an extensive widebody fleet in the domestic market which we have introduced to markets that have historically been narrow-body aircraft. Many of these widebody aircraft were flying international routes and for this year are being utilized in the domestic market with the large passenger demand, and the international travel restrictions impacting Delta's international network. For Delta Cargo, this means that for many of our heavy cargo lanes we are gaining widebody lift," he said.
"For example," he added, "For the LA to New York-JFK route we will have 7 widebody flights when pre-Covid we had 5 so we can provide our customers with increased choice and capacity."
Near future
Since the market have been through one of the most unpredictable periods in its history and is also expecting the ambiguity to continue for the foreseeable future, the industry needs to keep an eye on the factors that will have both short and long term impacts on the air cargo operations. This includes the commodities in question, oil prices, widebody belly capacity and incoming peak season.
For example, with the pre-Christmas rush and no long term commitments, Wickrema expects National to benefit from having more capacity to offer for last-minute requests.
DeMartini argues that with nearly every freighter currently flying in the global fleet, the only meaningful increase in air cargo capacity will come from increased widebody belly capacity. "We expect that the current supply/demand imbalance will continue through 2021 and perhaps into 2022," he said.
He also wants the supply chain executives to be aware of the expected increase in the demand for oil and petrochemical products which will raise their costs.
"As the oil price has increased over 40 percent in 2021 this has drastically increased operational costs for the airlines which will need to cover those costs through fuel surcharges and will lead to continued cost increases to shippers through 2021," he added.
With Q4 being a traditional peak season for air cargo as demand for goods is increased leading into the Christmas and winter holiday season, there is no reason to believe that this current demand will wane through the rest of 2021.
As DeMartini puts it, "If we do not see those international passenger travel restrictions lifted by October we could see high-cost increases in airfreight rates as that demand into the winter holidays will far outstrip the available air cargo capacity."