Gerry's dnata gets ISAGO registration in Pakistan
April 11, 2019: Gerry's dnata has becomes the first ground services provider in Pakistan to obtain the IATA Safety Audit for Ground Operations (ISAGO) registration in Pakistan, and achieved ISAGO Station Accreditation at Karachi International Airport following successful completion of ISAGO audits. Syed Haris Raza, vice president of Gerry's dnata said: "As one of our […]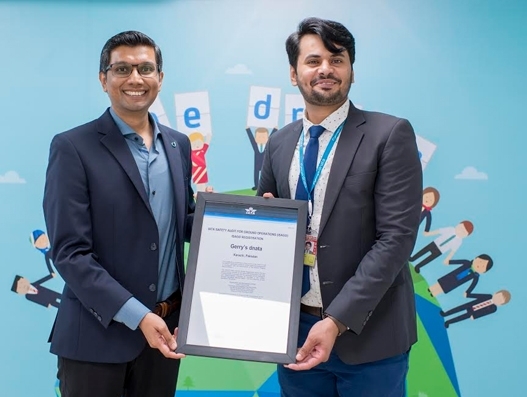 April 11, 2019: Gerry's dnata has becomes the first ground services provider in Pakistan to obtain the IATA Safety Audit for Ground Operations (ISAGO) registration in Pakistan, and achieved ISAGO Station Accreditation at Karachi International Airport following successful completion of ISAGO audits.
Syed Haris Raza, vice president of Gerry's dnata said: "As one of our core values, safety is integrated in all aspects of our operational, training and people management processes. We constantly monitor and measure our safety performance and engage our colleagues at all levels of the organization in continuous improvement."
Gerry's Group and air services provider dnata joined hands in 1993 to form joint venture company to provides ground handling services at Karachi Airport. Since then, the JV has continually expanded its operations in the country and today serves 11 airline customers at seven Pakistani airports.
ISAGO is an industry global standard for the oversight and audit of ground service providers. It is complementary to the internationally recognized and accepted IATA Operational Safety Audit (IOSA) designed to assess the operational management and control systems of an air operator.
Gerry's dnata assists over 4.5 million passengers and handle 130,000 tons of cargo annually.