dnata opens state-of-the-art cargo facility at Brussels Airport
March 28, 2019: dnata has invested EUR 8 million in new cargo facility at Brussels Airport. The launch of operations in the Belgian capital creates up to 100 local jobs with the company. The new centre, which covers an area of 14,000 m, substantially increases the cargo capacity in the Benelux states allowing airline customers […]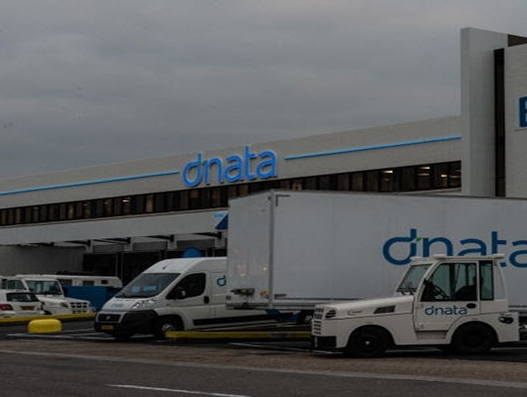 March 28, 2019: dnata has invested EUR 8 million in new cargo facility at Brussels Airport.
The launch of operations in the Belgian capital creates up to 100 local jobs with the company.
The new centre, which covers an area of 14,000 m, substantially increases the cargo capacity in the Benelux states allowing airline customers to enhance their operations in the region.
The facility has 4,500 m warehouse space and is capable of processing 125,000 tonnes of cargo annually. It is equipped with the latest technologies and complies with the highest industry standards ensuring efficient and safe handling of all types of cargo, including perishables, pharmaceuticals, dangerous goods, live animals, aircraft engines and vehicles.
dnata's first customer in Brussels is Singapore Airlines, which operates eight weekly flights with an annual capacity of 45,000 tons of cargo between Brussels and Singapore, using the 747-400 F aircraft.
dnata has been already providing cargo and ground handling services to 25 cargo and 8 passenger airlines at Amsterdam Airport Schiphol.
dnata will ensure a close cooperation between its Amsterdam and Brussels teams to leverage synergies and deliver the highest possible value for its customers at both airports.
Arnaud Feist, CEO of Brussels Airport Company said: "dnata has already positioned itself as a key cargo player at our airport with a dedicated infrastructure for pharmaceuticals and an active participation in our cargo community Air Cargo Belgium, consistent with Brussels Airport's strategy to provide specialised infrastructure for vital sectors in our country, and to work towards mutual goals through collaboration. And so, it is with positive expectations I look forward to this new partnership."
Including Brussels Airport, dnata now provides quality and safe ground handling and cargo services at 88 airports in 14 countries. Every day, dnata's dedicated employees handle over 1,900 flights and move more than 9,000 tonnes of cargo.