FM Logistic clocks €150m in new contracts in FY20 in e-commerce logistics
3PL service provider, FM Logistic posted revenues of €1.43 billion for the fiscal year 2019-20, up 8.7 percent from a year earlier (8 percent excluding FX effects).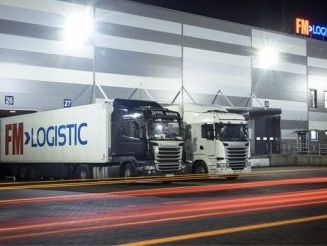 3PL service provider, FM Logistic posted revenues of €1.43 billion for the fiscal year 2019-20, up 8.7 percent from a year earlier (8 percent excluding FX effects). Earnings before interest and taxes (EBIT) were up 21 percent compared with the previous year. The company registered €150 million in new contracts, notably in the e-commerce logistics and cosmetics/beauty sectors.
Jean-Christophe Machet, CEO of FM Logistic says, "FM Logistic again achieved a strong performance in 2019-20. The 21 percent EBIT growth confirms the positive impact of our Focus programme. Revenue growth was entirely organic, supported by strong sales execution and the introduction of new services, particularly in the omnichannel and urban logistics areas."
"The Covid-19 outbreak had a limited impact on the financial year ended in March 2020. However, the start to the new fiscal year has been more challenging. In April and May 2020, we saw an overall 9 percent revenue decrease compared with the previous year and a significant increase in operational costs related to anti Covid-19 prevention measures.
We continue to take action to protect our employees, serve our customers' needs and strengthen our balance sheet. Almost all our sites are operational. Most importantly, we have some substantial strengths, namely a sound financial situation, a balanced customer portfolio of food and non-food FMCG companies and retailers, our e-logistics ability, a mostly domestic activity and a stable family shareholding structure. Supply chain services help meet the essential needs of the populations and businesses. All these give us confidence in our ability to get through this unusual period," he added.
While he sees little visibility for 2020/21, the underlying fundamentals remain strong with continued investment in automation and digitization.
FM Logistic India posted revenue growth of more than 15 percent during 2019-20, despite the market slowdown in the national economy, with the automotive industry being particularly hard hit by falling consumption. Nevertheless, the logistics service provider continued to invest and win new customers during the year as well as during the lockdown. Thus, it strengthened its market positions, especially among food, omni-channel, e-commerce and pharma customers. It also pursued its strategy of developing state-of-the-art multi client facilities (MCFs) in the most important Indian Economic Zones, where two sites are in operation (Mumbai and Delhi), and another is under construction at Jhajjar, Haryana. These MCFs are furnished with best-in-class safety and security features and offer cost efficient quality, storage and handling services.
The main impetus for this growth has come from e-commerce as a result of two significant contract wins. A leading e-commerce clothing company in India, has contracted FM Logistic to handle around 80,000 orders per day. The second company, a leading furniture retailer, has appointed FM Logistic to handle all its online customer orders for Western India. Another contract signed in 2019-20 with a lighting giant has provided a perfect illustration of the FM Logistic business line integration strategy. Under the terms of this contract, the company has responsibility for the entire logistics chain of this international group, from customs clearance for imported products to industrial and retail customer deliveries.
The presence of FM Logistic in the Indian market began with its 2016 acquisition of a local company. Training initiatives implemented here have contributed to halving the employee attrition and occupational accident rates in 2019-20. The number of women employed in warehouses has doubled, and the Group has also ramped up initiatives designed to reduce its environmental footprint. The warehouse now under construction near in Jhajjar (Haryana) is expected to obtain the LEED certification, positioning FM Logistic as a trailblazer in sustainable development. The use of solar panels is expanding here, and electric vehicles will be introduced in 2020/21. Innovation is also powering ahead, with drones already in use for stock inventories. In 2020, FM Logistic India partnered with the United Nations Global Compact Network in India. Through this association with the UNGC, FM Logistic India has reiterated its commitment towards the Ten Universally Accepted Principles of UNGC in the areas of Human Rights, Labour, Environment and Anti - corruption.